Neutral and cool-toned siding colors are among the popular shades available for both designers and homeowners. A neutral home siding complements a wide range of architectural styles, and has nearly universal appeal, while cooler shades like grey add personality to the property.
For those looking for a darker grey — something that still reads as neutral but with more depth to it than the typical warmer shades — there's Knight's Armor from Allura. This deep, rich grey siding color can transform any home into an instant attraction.
Classic Appeal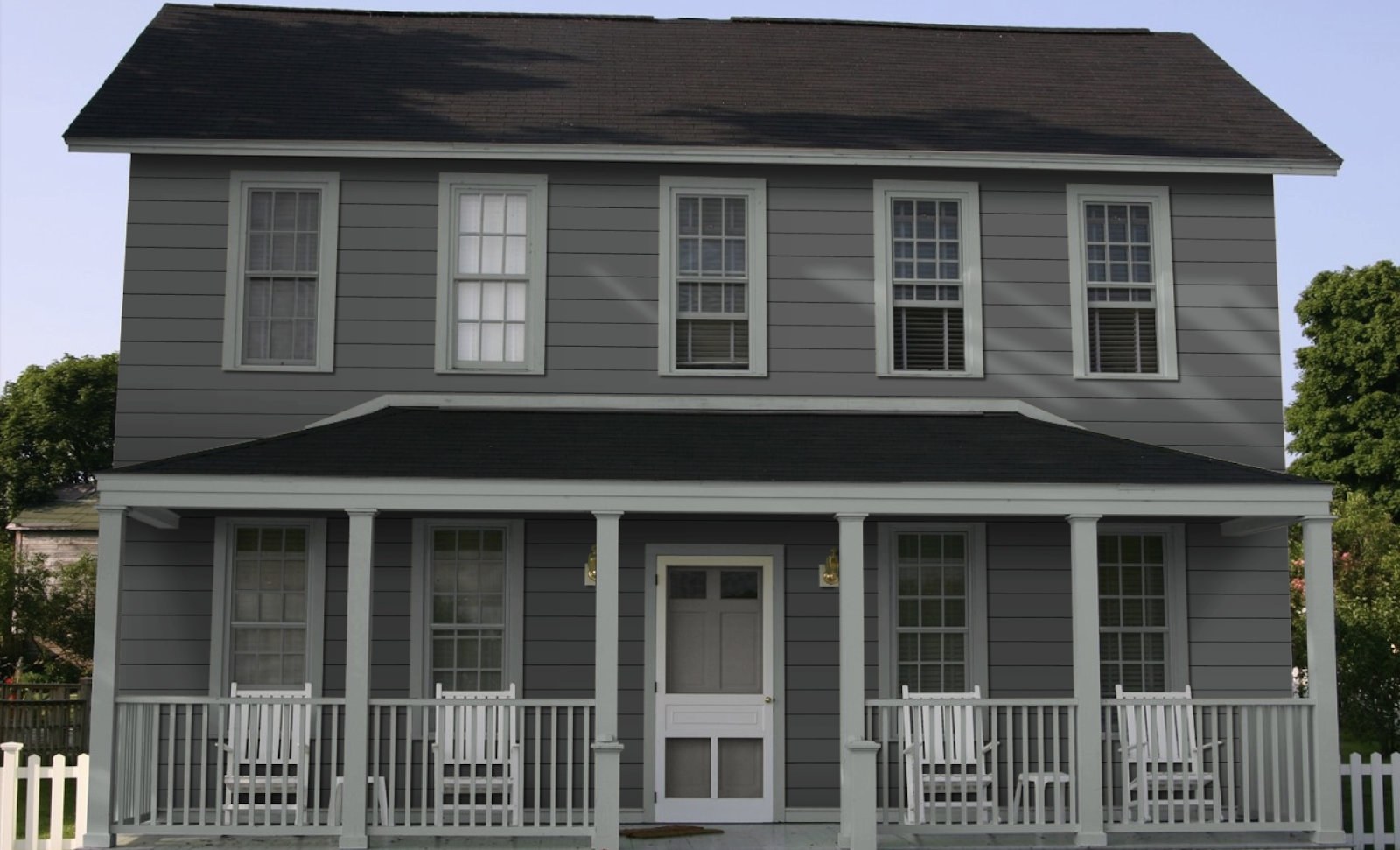 Grey is a cool-toned neutral. This means that it has nearly universal appeal, as well as the ability to work with nearly every architectural style. Paired with simple, white trim, Knight's Armor can create a quiet, subtle look for a property. However, used with a deeper, grey trim, the color can take on a more dynamic and old-world appearance. as well.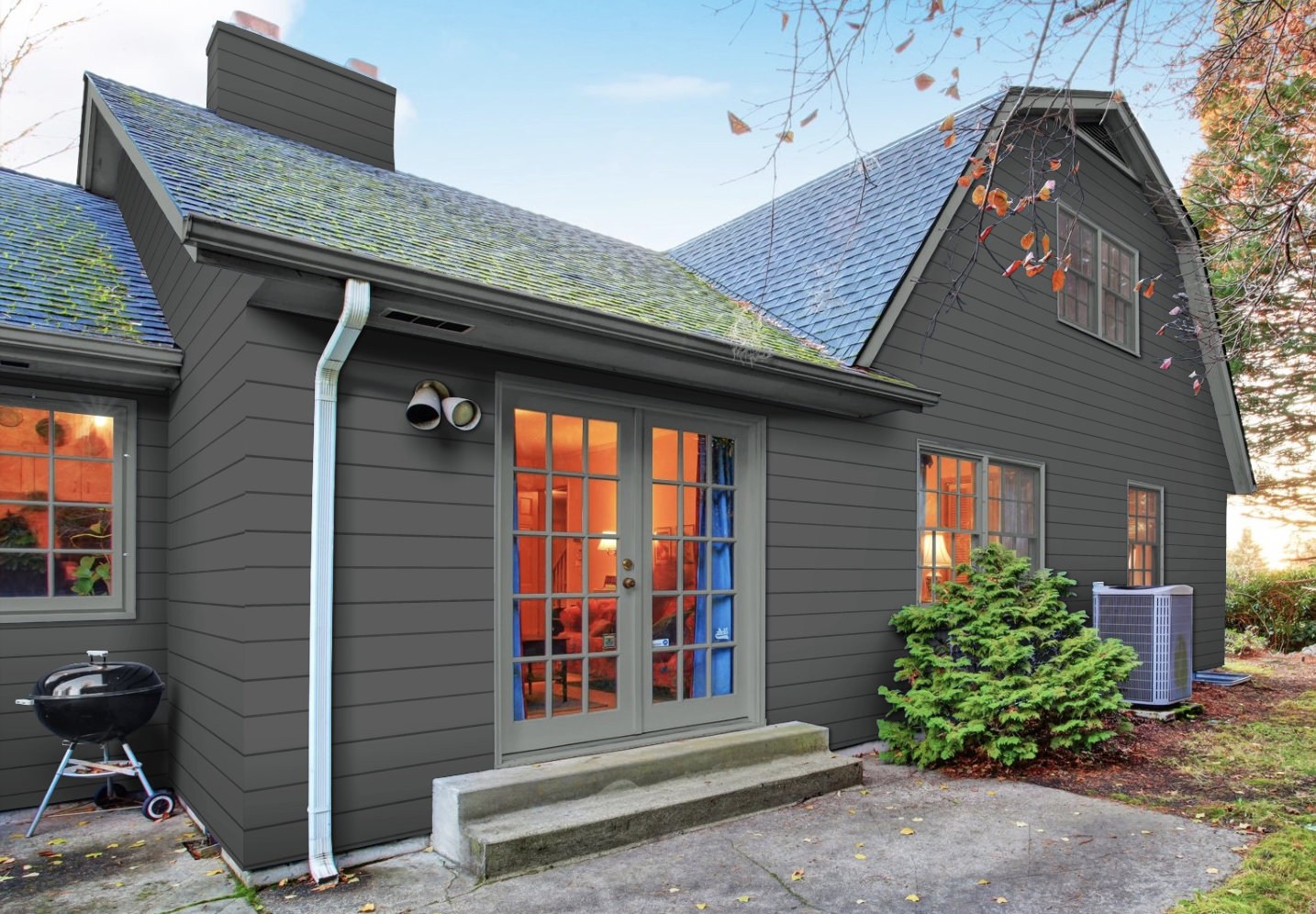 It's this versatility that allows the color to excel in many different settings. This is appealing to homeowners who want something with more versatility and depth than cream or beige, but don't want to commit to a single color.
Versatility in Style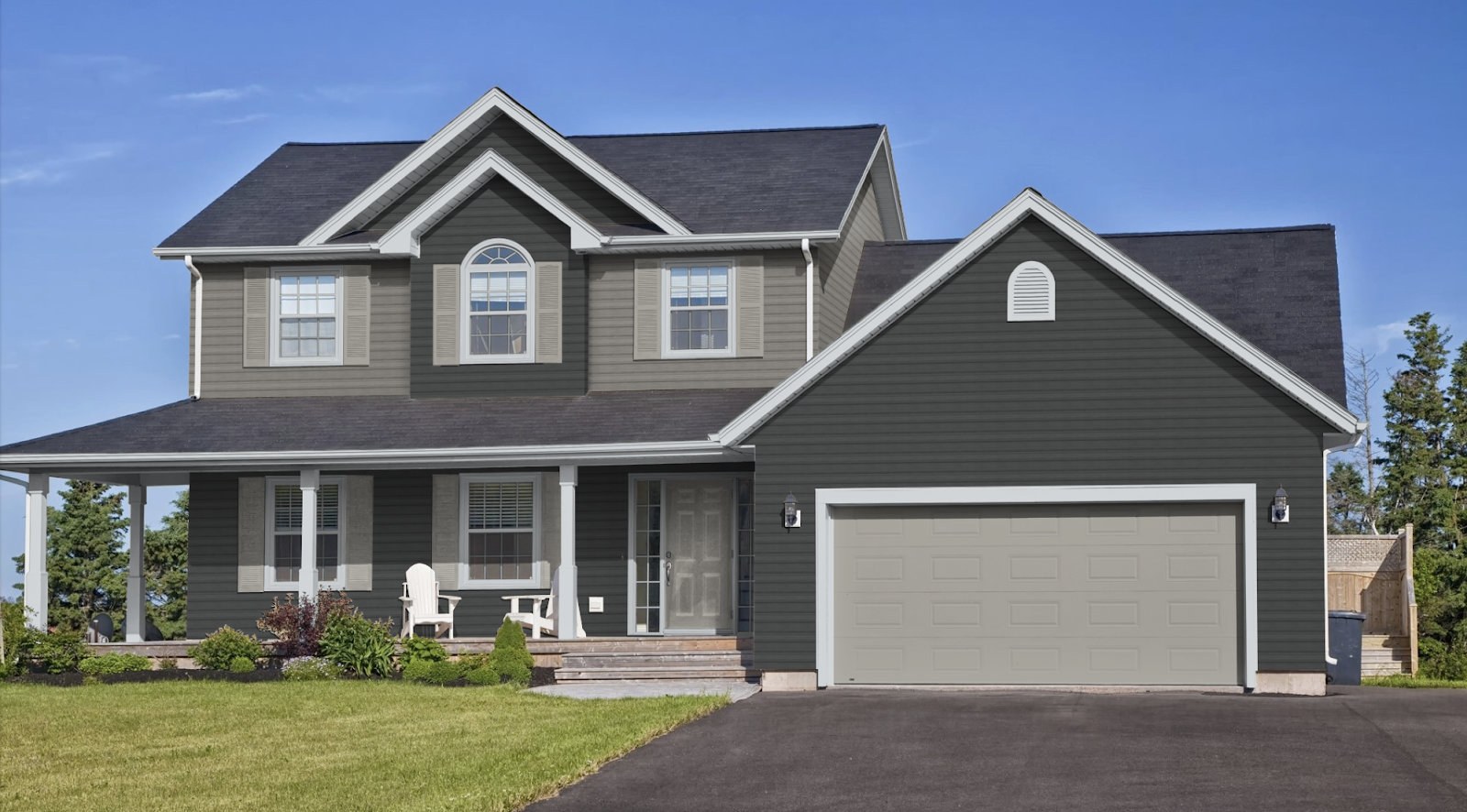 Knight's Armor doesn't just pair well with different shades of trim; it can also be paired with other grey tones to create a two-tone effect on the home's exterior. Doing so allows you to call attention to the architecture of the home, making a quiet statement without introducing another color into the mix. This can be especially appealing when mixing up the siding at the same time. Introducing a different color in this instance can make the home look too busy, while simply altering the shades of grey can get the point across easily.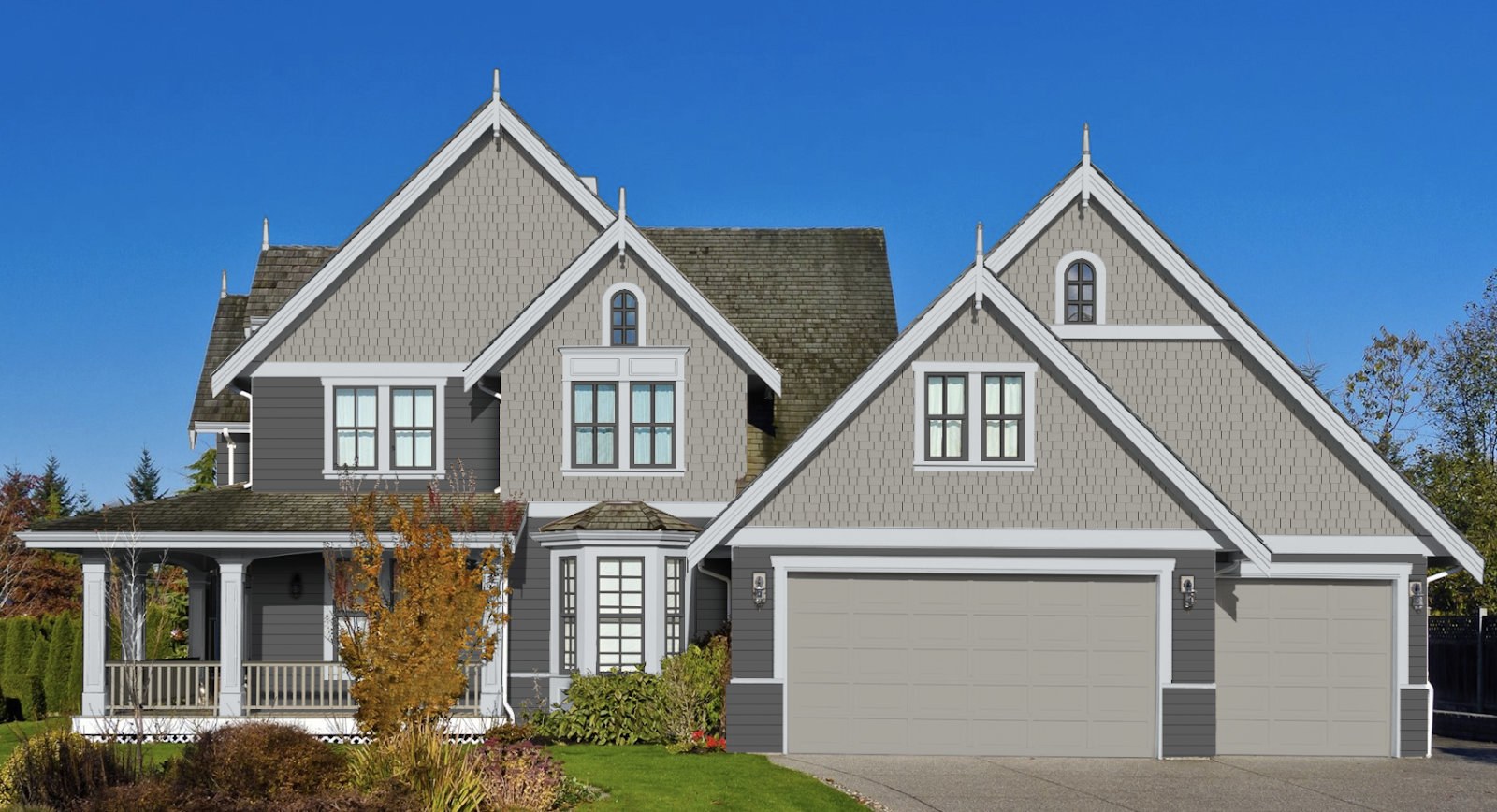 Using an even lighter shade of grey on the trim, rather than a bright white, can further create depth on the exterior. This is part of the appeal of the color grey for siding; there are so many tones to choose from and they all blend together beautifully. You can create a subtle or dramatic look for your home simply by altering the different shades and tones over its exterior, but without using a color that may be a turnoff for future buyers.
Regional Appeal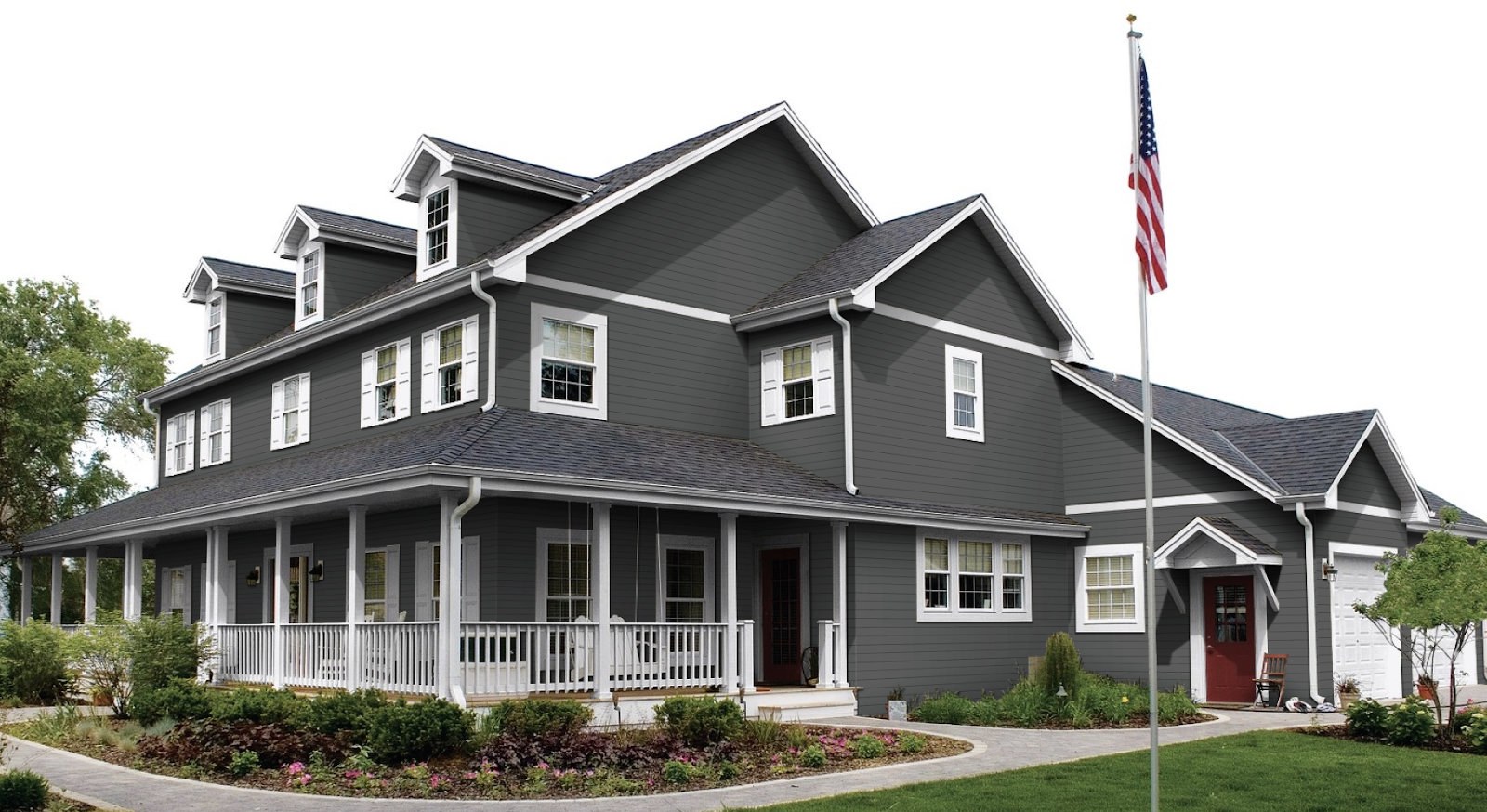 As you move around the country, you'll find that certain tones and colors tend to have more appeal to residents than others. This can be attributed to the architectural styles of the regions, as well as to consumer taste and appeal.
Knight's Armor fits in well with several regions. Most shades of grey are popular throughout the New England area, particularly when paired with a crisp, white trim.
The color is also deep enough to appeal in the south, where darker home exteriors tend to be preferred. At the same time, the color is still neutral enough to have appeal through the Midwest, as well as the Pacific Northwest. Changing the trim and accent colors to help play up Knight's Armor's lighter or darker tones can help it blend well in areas where lighter colors or more dramatic choices tend to be the norm.
Architectural Style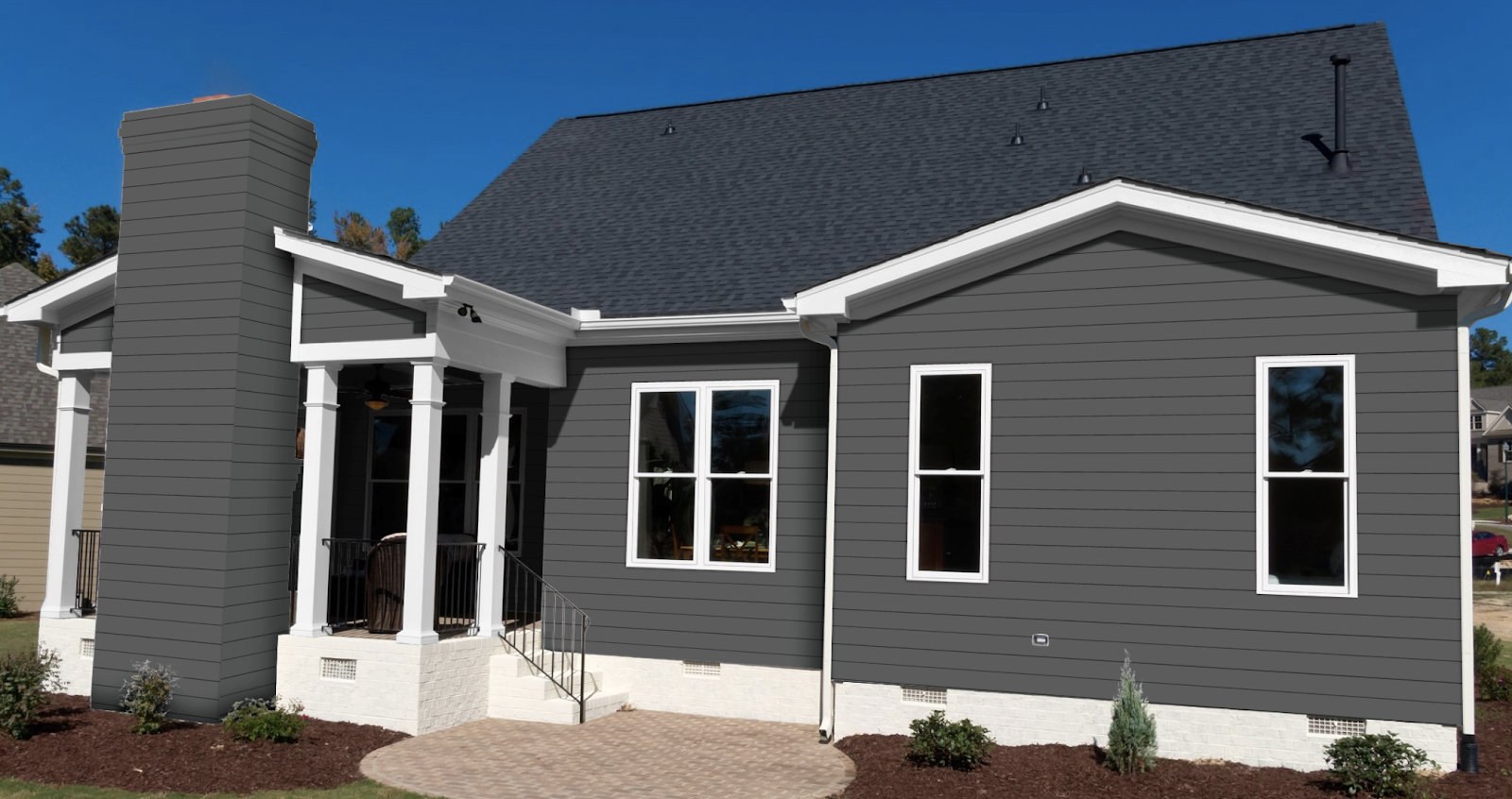 A color as rich as Knight's Armor, can be used to play up many architectural styles. The color is dark enough that it would work well on contemporary homes, particularly when used on its own, without additional accent. Blended with lighter shades of grey, it also works well on more traditional architectural styles, as well as transitional properties that are a blend of different elements.
If you choose to use this color on other styles, keep in mind that you may need to do some accenting with bolder shades. For example, the color may work well as one of the shades on a Victorian, provided that the other colors had a somber undertone to match. If used on a Mid-Century Modern or a Craftsman, the color would look best as an accent, paired with some earthier tones such as a deep green.
Because the color has such a cool undertone, it also works particularly well on smaller properties. While most smaller homes don't tend to look as good in dark colors, cool shades of grey such as Knight's Armor can still create the visual effect of a larger property by receding from the eye when viewed.
Consider Knight's Armor for Your Home
When you apply Knight's Armor to an architectural panel, some cedar-look shingles, or traditional lap siding, it is sure to have mass appeal. Used as the sole color on your property or in combination with other shades of grey, this color can give your home the depth and interest that you're looking for, without introducing another shade into the mix. Consider Knight's Armor from Allura the next time you update your siding to capture this versatile color for yourself.