Siding alone is not enough to complete the exterior design of a home; the trim you choose is equally as important when it comes to finishing the design. Trim defines a home, showing off architectural details and giving a finished edge to surfaces.
Many people choose to use either a white trim to contrast their siding color, while a few others choose to try to match their siding with a similarly colored trim. And while these are effective ways of creating a variety of beautiful looks, they aren't the only ways that you can complete a dynamic exterior design.
Using a dark house trim of any color can give you a more subtle look that is no less effective at defining the exterior and giving it a stylish appearance. If you want a way to make your home stand out from the crowd, creating a rich and layered appearance, a dark exterior house trim could be the way to go.
Using a Dark Trim
While many trims come standard in white and off white, these are far from the only shades available for a house trim. Many materials and manufacturers offer trims in a full range of colors that can be used to mix and match with siding to create some really unique effects.
The key when choosing a dark trim is to determine your goal for your exterior. Do you want to add contrast to a light siding, making the edges and details of your home stand out? Do you want to subtly blend your siding and trim, creating an analogous appearance that's rich in color, but not overly eye catching? Or are you interested in adding dimension and additional depth to the design?
Dark trim colors can create all of these expressive looks for your home. The key is in how you blend them with your siding to create the look that you want.
Dark Exterior Trim Design Ideas

The number of combinations you can create with siding and trim colors is numerous. If you need some help picturing the different ways that they can be combined, take a look at these 7 design ideas.

1. Color Accent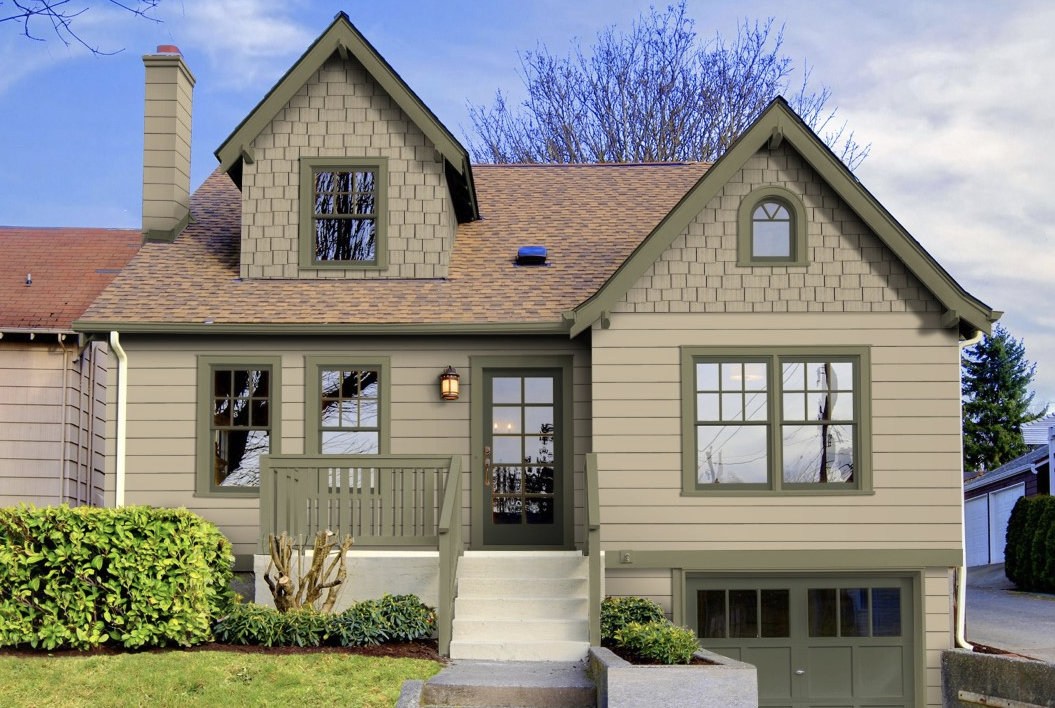 While many people opt for a colored siding a neutral trim, reversing that can give a home much more vibrant and playful appearance. This olive green trim really stands out against the taupe siding. The same color is featured on the garage door, helping to pull it out even more and make the color truly pop.
2. Tone on Tone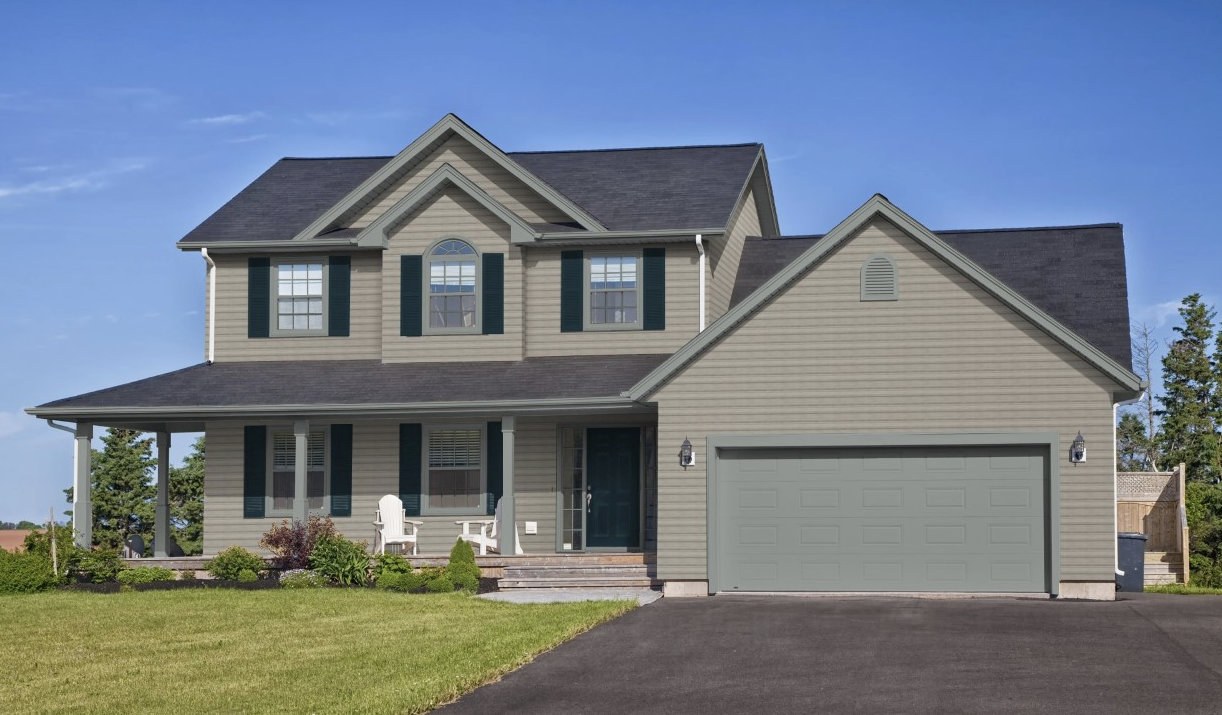 You don't need to exactly match the siding or make the trim a contrasting color to create a rich effect. This trim is just a few shades off from the house siding, so the two colors blend together on the exterior, rather than vibrating against one another. This create a more subtle effect that's quieter, softening the edge of the home.
3. Dark on Light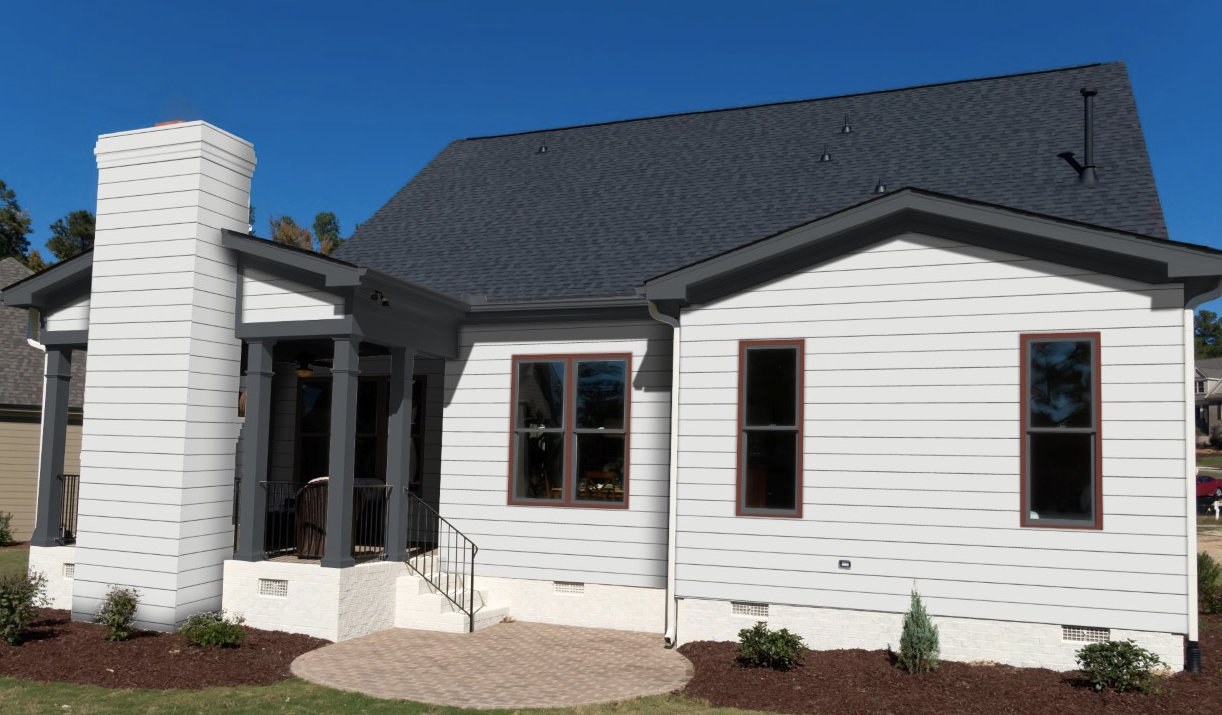 Frequently a white trim is used on a dark home to create a very crisp, clean look. This home reverses that, using a dark gray trim on a white home. The same effect is created, but rather than a crisp trim, the dark gray trim makes the white look brighter, and makes the whole house pop.
4. A Softer Look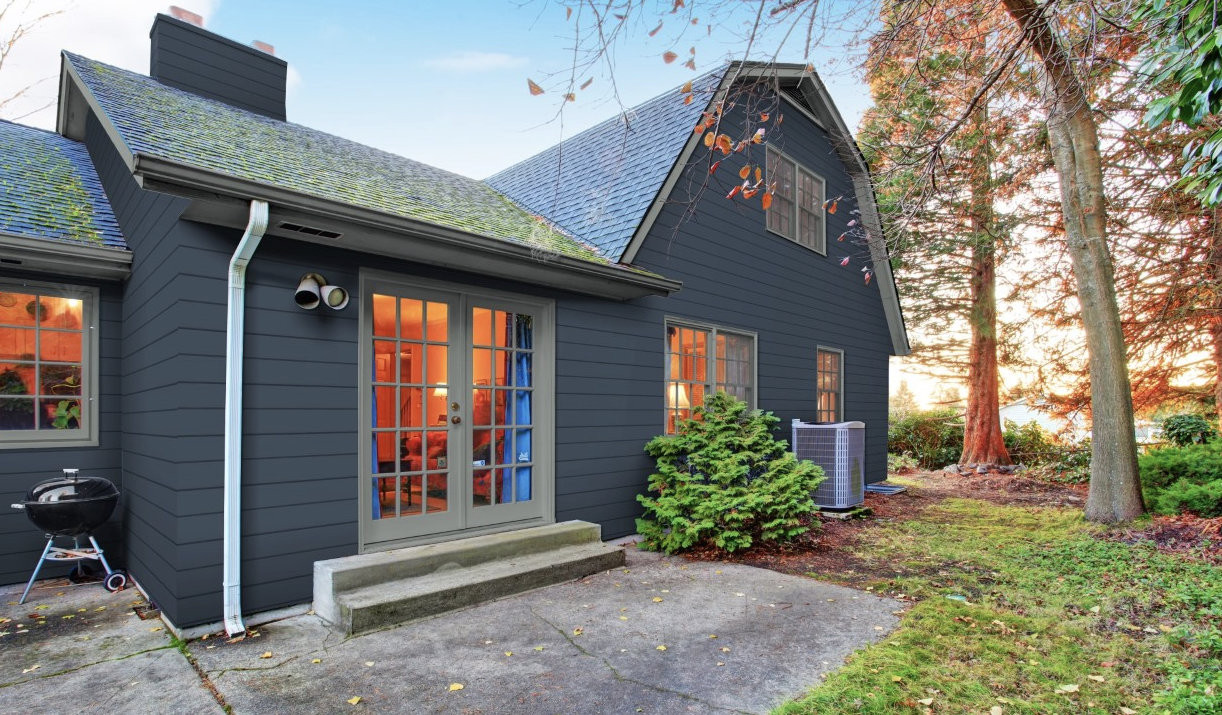 When you have a very dark siding, a bright white trim throws it into sharp contrast. This can make the home look very crisp, which may not be what you're looking for. In this case, a softer gray trim is used against a darker gray siding. This creates a more quiet look for the home, with more richness to it than a white trim would bring.
5. Color Reversal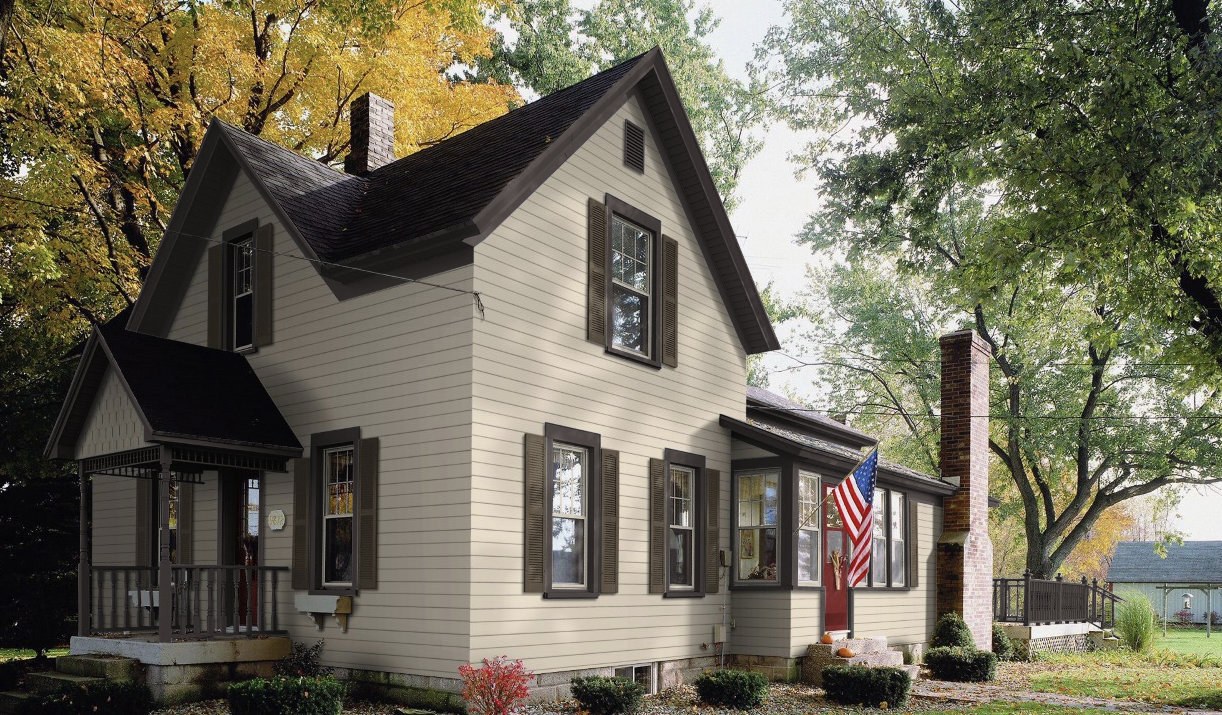 Many homes using a cream and brown palette make the trim cream and the siding brown for a rich, warm look. This home reverses that, making the trim the darker color. It has the same warm look, but it's a lot more dynamic now, making the trim and edges of the home really stand out.
6. Quiet Richness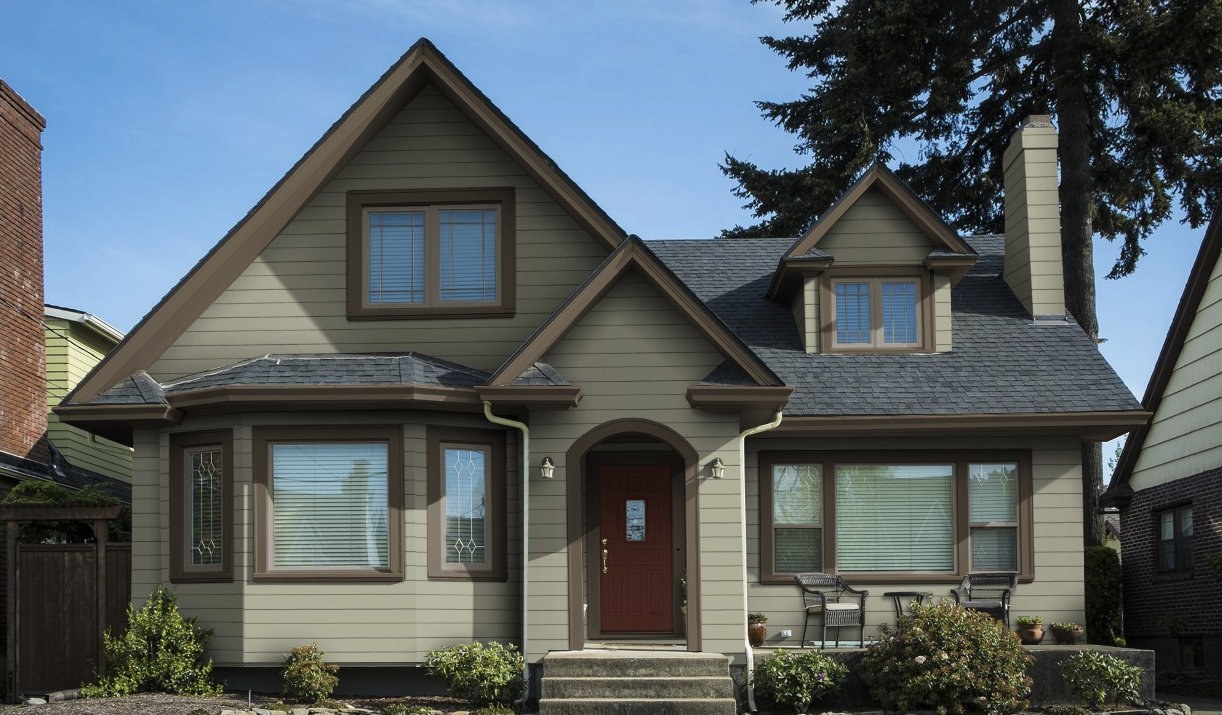 This is a slightly more dramatic way to create a tone on tone look for your home. The darker trim is just a few shades darker than the siding, so it blends rather than really standing out. It's just dark enough, however, to still give the home dimension and to make the windows and edges really pop against the siding.
7. Triple Tone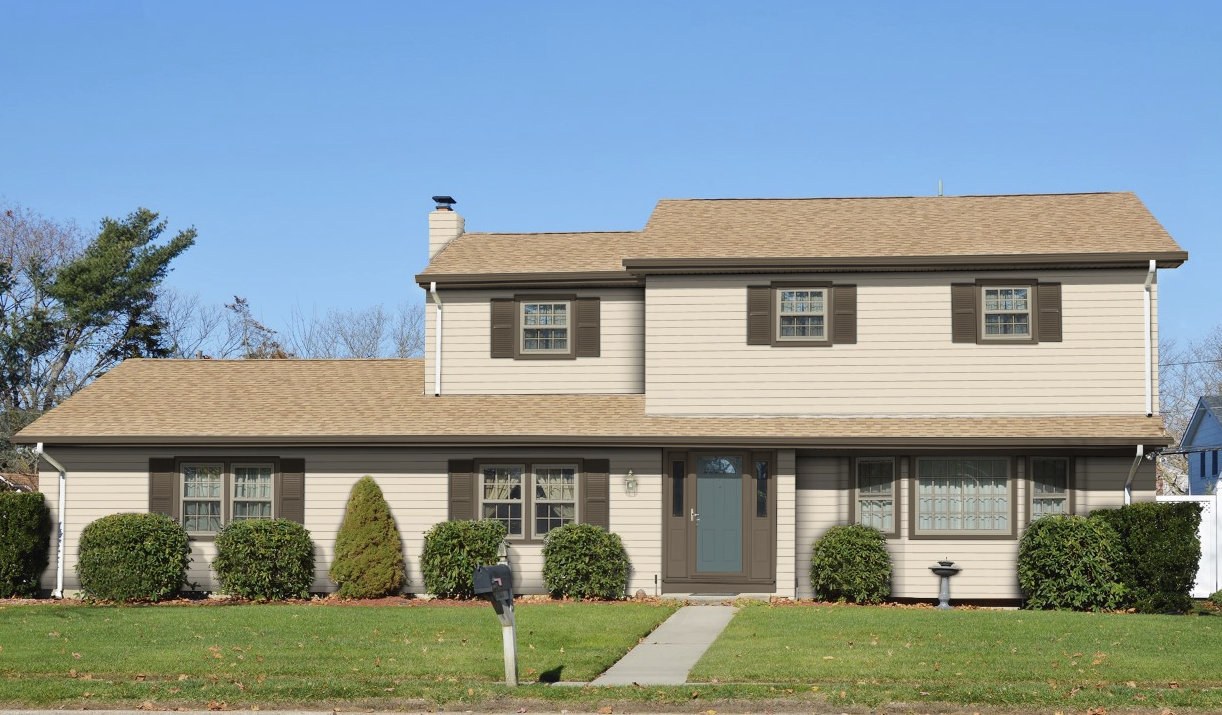 This home utilizes not only the house siding and trim to create a warm color palette, it also brings in the roof as a third, middle shade between the two others. The entire effect is very warm and rich, making the home extremely welcoming and appealing.
Add Depth and Richness with Darker Trim
Dark exterior house trim can come in just as many colors and shades and dark siding. Mix and match the trim with your siding to create something that really works with your home and the look you're trying to create there. Opt for some dark exterior house trim today to bring a whole new look to your home.