Hardie shake siding may be the biggest name in the game, but there are other manufacturers who offer incredible fiber cement siding options without compromising on quality or color and style options.
When investing in an aspect of your home that's as significant as the exterior, you need to be sure that you're selecting the best product available! Read on to discover a better alternative to Hardie shake siding.

Top Reasons for Trusting Fiber Cement Siding
There are many material options to choose from for residential siding, and fiber cement is a steadfast favorite that offers enhanced durability, strength, and protection for the home. Due to its innovative material composition, fiber cement siding is stronger than traditional building materials, like wood, asphalt, vinyl and aluminum. For homeowners, this advanced strength is key to keeping the home protected.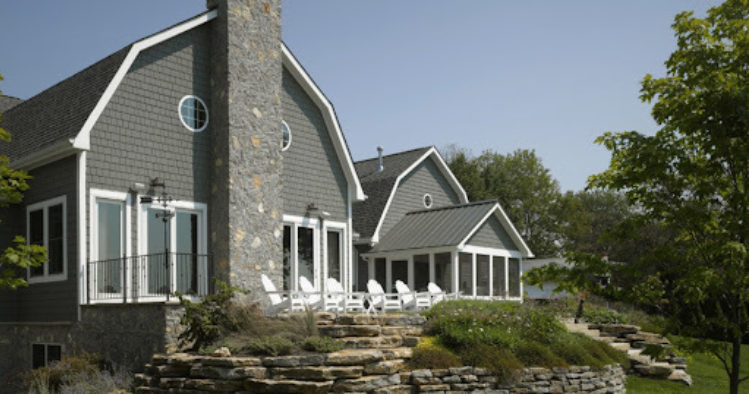 The stronger the siding, the less frequently homeowners need to make costly and often time-consuming repairs. Homeowners that choose fiber cement products, like Hardie shake siding or Allura fiber cement lap, can count on a longer lasting product that won't require renovations for decades down the line. Fiber cement is simply a very durable product that saves homeowners time, money, and hassle.
Not only does fiber cement siding perform exceptionally well, it also looks great! Fiber cement siding comes in a variety of styles, including flat panels, textured panels, lap, and shake, so there's no need to compromise on aesthetics when going with Hardie shake siding or Allura fiber cement siding. A range of styles are available so that homeowners can get an exterior look that they love.
When comparing Hardie shake siding with Allura fiber cement, there are actually several areas in which Allura has an advantage. Take a look at three specific areas where Allura comes out on top.

Allura makes a whopping 22 distinct colors, compared to a mere 15 colors of Hardie shake siding. Hardie shake siding colors are definitely gorgeous, however they tend to be limited to neutral tones, like beige, taupe and grey, and colors with cool blue or green hues. If that's what you're looking for, it's not a problem. There are other colors on the market that you won't get to explore with Hardie shake siding.

Allura has more color selections to choose from, which can be a great advantage for homeowners who want to create distinct color coordination across their home's exterior. Another huge advantage of Allura's color selection is that there are many hues in red and brown that aren't reflected in the Hardie shake siding collection — in addition to the classic neutral tones like beige, grey and taupe. Homeowners looking for natural wood colors that are rich in red tones, like cedar, mahogany or maple, will have much better options with Allura.

There's no doubt that Hardie shake siding and Allura siding are both dependable products. They're both made from fiber cement, so homeowners can count on them to deliver. However, it's still important to understand the differences between the two products. Allura comes out on top as a better alternative to Hardie shake siding. Take a look at what Allura has to offer, and get started on your siding project today!