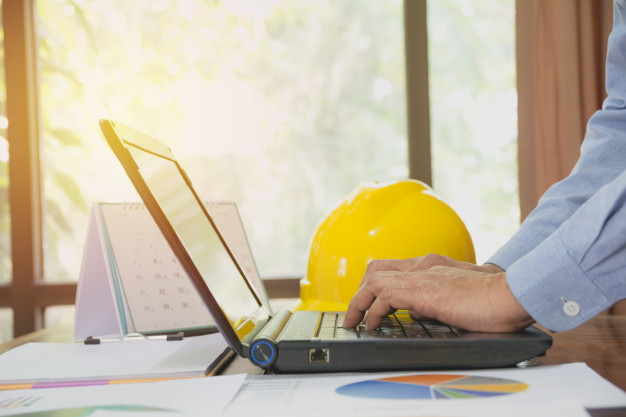 Homeowners today are getting more choosy about what they put on their homes. And that means that builders need to be more choosy about the products that they offer to their clients. A builder who is unable to meet their client's needs, is a builder that is going to go out of business.
As a dealer, this means that you need to be able to reach those builders and convince them of the quality and benefits of your product in order to make consistent sales. With builders shopping around more in order to meet client demands, it can be harder for dealers to build the kinds of relationships you may have had in the past.
Marketing for dealers in order to attract builders is changing. You need to stay adaptive and change with it in order to keep your business strong. These five marketing techniques can help you determine what builders in your area are looking for, and how better to help them reach you.
1. Get to Know Your Builders
You need to understand your target audience in order to better reach them. This means a few different things.
First, you need to know what type of builders are most likely to be purchasing your product. Is it the smaller contractors or the bigger design/build firms? Each will have its own way of doing business, so you'll need to be able to tailor your marketing to reach them.
Second, what kind of projects do the builders purchasing your siding usually take on? Is it historic homes, contemporary buildings, residential projects or commercial? By knowing the builder, you can decide which siding types to push forward and to put in their path so they know to come to you the next time their ready to buy.
If possible, it's also a good idea to determine how the builders in your area tend to operate. Do they do most of their business through word of mouth, leads, or through other methods. If possible, you may also be able to better partner with builders by giving them business through spotlights and marketing techniques that will make them want to repay the favor.
2. Really Understand What You're Selling
You know the basics about the product you sell, but how well do you really understand it? Take the time to really get to know the product and the company behind it. The more you know, the better you explain it to new customers. You need to not only be able to answer their questions, you need to be able to meet their needs. And that means knowing what products will best fit each situation and why. A successful sale and project will likely turn into more as you gain the builders' trust.
3. Layer Your Marketing
Once you've gotten to know things about the builders in your area, you can begin mounting your marketing strategy. The key here is to layer the approach in as many ways as will meet the builders you work with. For example, you can use an email blast list, social media, and print, as well as make sure that your local website is up to date for new builders to find you. It's important not to take one single approach, because as much as you may feel you know the builders you see regularly, the idea is to try to catch the others who have yet to work with you or with the siding you sell.
By layering your approach, you put yourself out there more frequently. This gets your name and product before a builder's eyes multiple times, which may be what's needed to draw him in.
4. Offer Training
Have a unique material that builder's may not have worked with before? Offer some informative training sessions to get them comfortable with it. For example, there are tools available that can help cut fiber cement without producing dust. Showing these off can encourage builders to trust you, your materials, and your services so they're more willing to purchase from you.
This is also where knowing the builders pays off; if you know what their concerns are, you can address them through training, which can result in repeat business.
5. Help Your Builders Sell to Their Clients
Builders aren't going to choose a material that isn't something that their clients will want or trust. They need to provide for their clients needs just as you need to provide for the builders. So, help your builders sell to their clients. Make sure that they have all the materials necessary to understand a product, how it works, and why it's best to use on their homes. When a client feels comfortable, the builder can feel comfortable and that will translate into more sales for you. Find out what clients want, and help builders provide for those needs to help your business grow.
Up Your Marketing Game
Marketing isn't just a matter of advertising. It's about reaching your audience right where they are. Whether that's helping them to get to know the siding you sell or helping them sell to their clients, your marketing has to change to keep pace with a fast growing field. Start upping your marketing strategies today to get better sales tomorrow.