The best siding ideas for mobile homes combine smart aesthetics with long-lasting durability. Smaller, modular structures typically have a modest amount of surface area on the exterior, so the visual components and design of the siding can play a massive role in creating memorable curb appeal. As with any home, damage and deterioration can compromise the aesthetic of a mobile home and impact property value.
Opting for modern materials can enhance the look and longevity of beautiful mobile home siding. Not all materials are ideal for these small structures, so it's important to know what to look out for when choosing exterior siding – and to explore a few examples of eye-catching exterior mobile home siding ideas before dreaming up your own.
Traditional Material Issues on Mobile Home Siding
Affordability is an incredibly strong advantage of building or renovating a mobile home, so cost remains a significant determining factor for most folks who buy a trailer. For that reason, vinyl siding has become a go-to option for mobile home exteriors. Vinyl siding is fairly cheap and extremely easy to get ahold of, so it's an easy choice when homeowners are making a list of mobile home exterior siding ideas.
Unfortunately, vinyl siding can become a significant source of problems. Built from plastic components, vinyl dents easily and retains all the issues associated with PVC building materials. In the winter, vinyl siding can crack and become brittle, leaving gaps or fissures in the exterior. In the summer, homeowners have to deal with other issues, like panels that have buckled, swelled, or faded under the sun. Vinyl is also highly flammable, meaning it's at risk of melting or catching fire when exposed to a heat source. Mold and mildew is another concern in humid regions.
Wood siding is typically considered outdated, but some builders still include wood as an option on their list of exterior mobile home siding ideas. Wood shares many of the same concerns as vinyl, including flammability, color fading, mold growth, and general swelling and shifting as the weather fluctuates.
Aluminum siding is another option to consider, but the quality can be inconsistent. Metal siding is difficult to work with and very tricky to install properly since it's heavier than other siding materials and usually requires specific tools to cut it down to size. Plus, steel siding tends to be an expensive option for covering the small exterior of a mobile home.
Fiber Cement Siding: Longer Lasting, Stylish and More Durable
With so many pros and cons associated with traditional wood, vinyl and metal siding, it can seem like homeowners are always making a compromise, no matter which mobile home siding material they choose. There's a better solution for mobile homes, however.
Fiber cement is a modern material that eliminates many of the issues that are shared between vinyl, wood, and metal siding. Crafted with a unique composition of Portland cement, sand, water and cellulose fibers, fiber cement delivers unmatched durability and longevity, and resists typical moisture and sun damage.
Designed with a variety of styles and high-quality color that's infused during the fabrication process, fiber cement siding continues to look great year after year. It is intentionally crafted to be a low-maintenance product, which makes it a supreme choice for mobile homeowners who prefer a hands-off approach to upkeep.
5 Mobile Home Siding Ideas with Fiber Cement
One of the keys to gathering stunning siding ideas for mobile homes is to consider the unique aesthetics that can be achieved using visual texture. Here are some attractive selections to consider when designing mobile home siding ideas with fiber cement:
1. Traditional Lap with Authentic Wood Grain Texture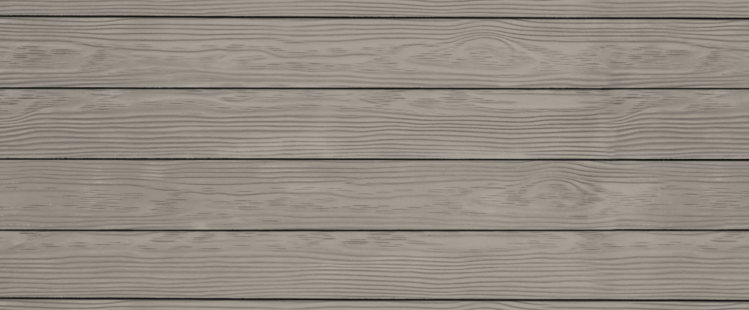 This is a favorite for a reason! Fiber cement lap mimics the look of original milled wood panels, meaning gorgeous grain patterns that add depth and dimension to the exterior appearance.
2. Board and Batten Style with Vertical Groove
Vertical panels feature a prominent groove to recreate the classic board and batten style that can be found in coastal and farmhouse inspired designs.
Most mobile homes are built with a rectangular shape, meaning linear designs, like straight edge shake, that can complement the measured architectural layout. Fiber cement straight edge shake captures the beauty and character of authentic cedar shake, but without all the maintenance issues associated with wood siding.
For those who want to create a more dynamic exterior, octagonal shaped shingles offer exceptional dimension and visual texture. Fiber cement panels feature several shingles on a sheet, making installation much easier than traditional shake.
5. Classical Stucco Style
For an Italian inspired look or adobe-style aesthetic, stucco can help bring unique mobile home siding ideas to life. Traditional stucco is an unconventional choice and is often associated with costly repairs due to water damage and deterioration. Fiber cement allows homeowners to enjoy the classic appearance of stucco while getting a more durable, low-maintenance exterior for their mobile home.
Find the Perfect Mobile Home Siding with Allura's Fiber Cement
Allura specializes in crafting gorgeous siding styles from durable fiber cement. Available in an array of colors, their fiber cement siding products are perfect for including in mobile home siding design ideas.
Contact Allura today to explore these exciting styles and more!