Following builder blogs in your area can give you invaluable insights into the local trends, traditions, and materials. Whether you're looking for ideas, inspiration, or a builder to take on your own project, looking into the top blogs of your state can help.
We have listed the top 24 Texas home builder blogs here to help you get the information and ideas you're looking for.
1. Brookfield Residential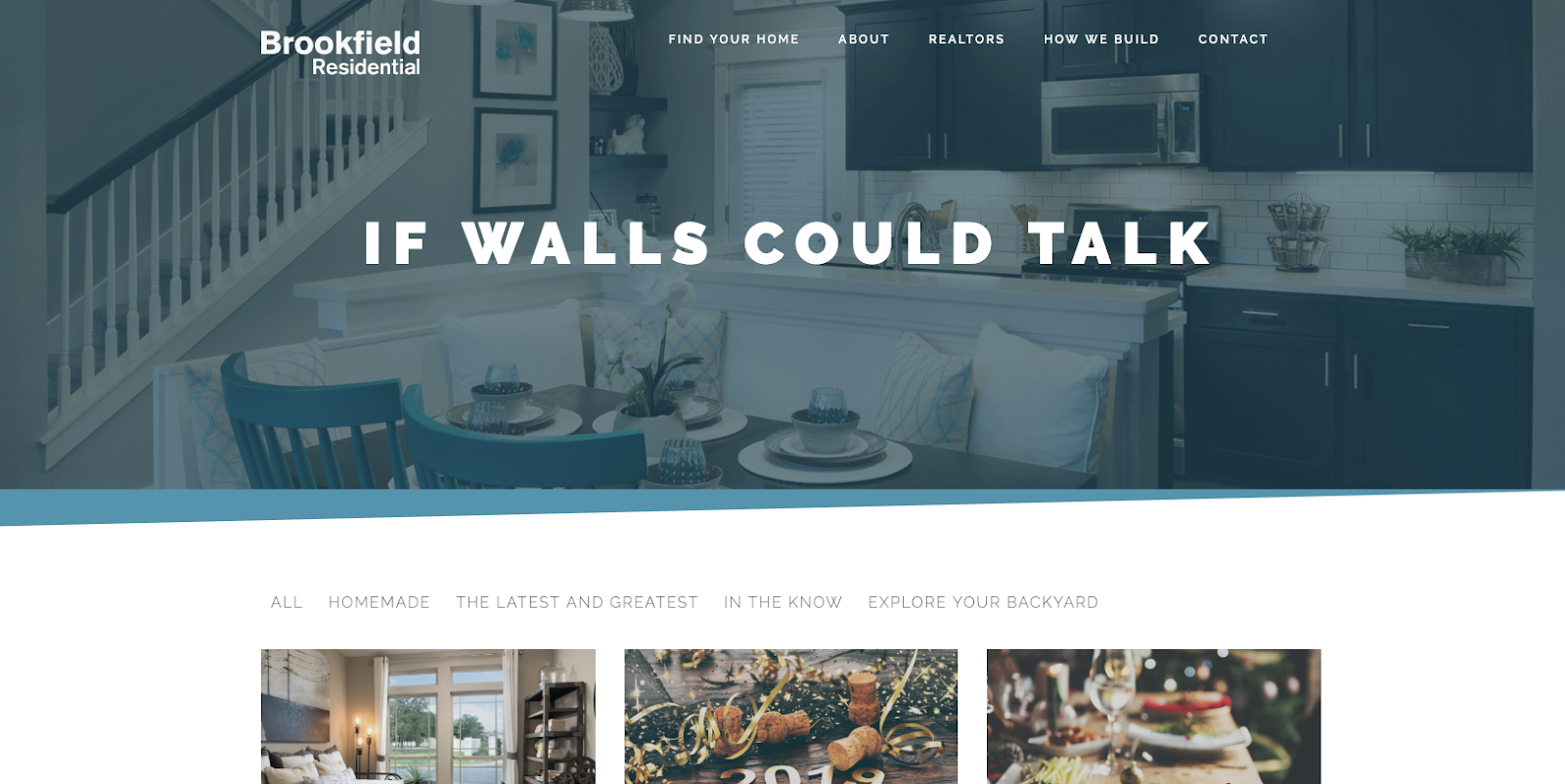 Austin
512-982-4877
If what you're looking for is not only inspiration, but also information about the local area, holidays, decorating, and more, be sure to check out Brookfield Residential. This builder wants you to be comfortable not only in your home, but also your community, and they assist in that goal through their informative and interesting posts.
2. Campbell Custom Homes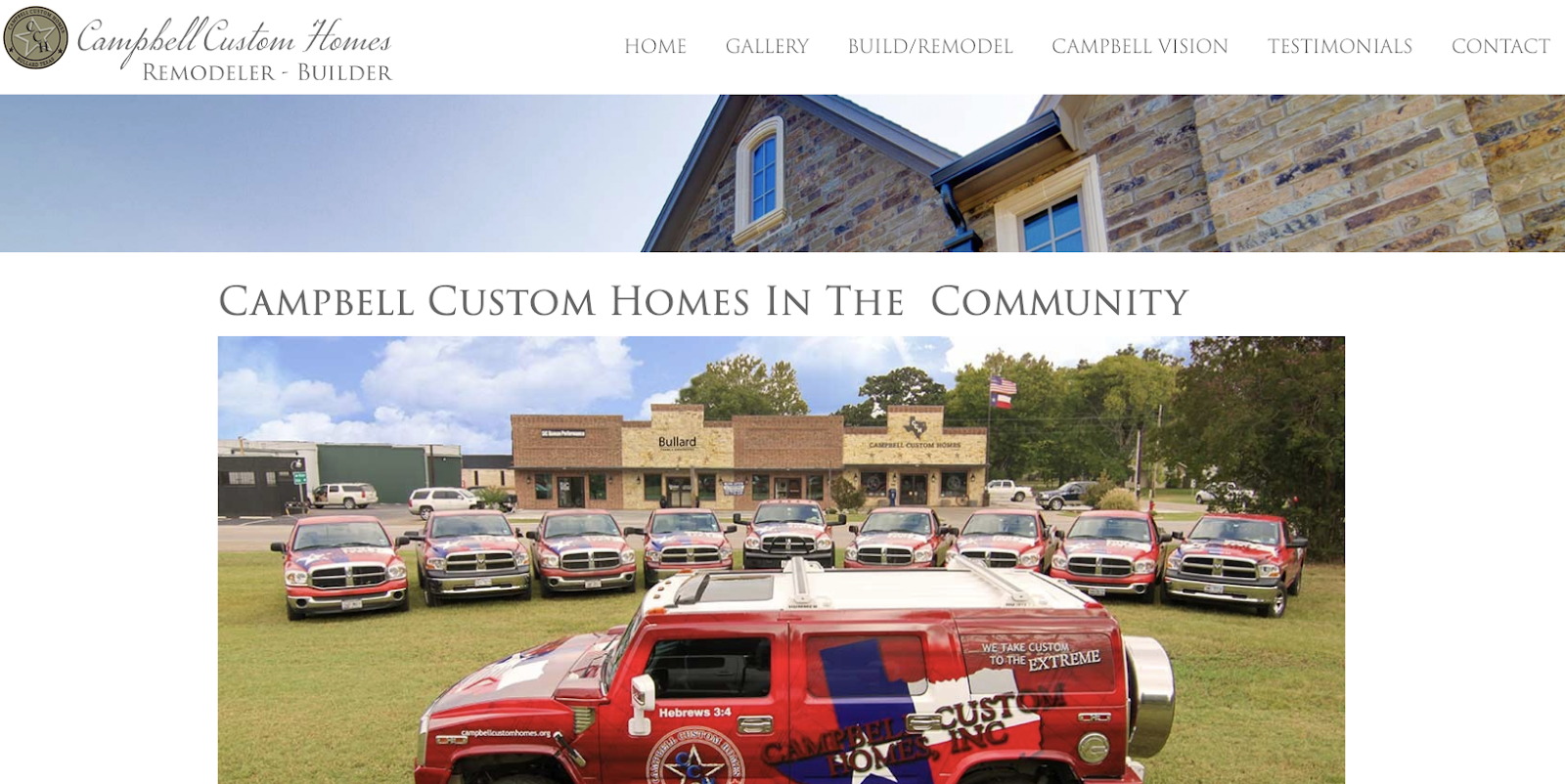 Bullard
903-894-1039
If you're looking for information on both the builder and how they impact their community, then be sure to visit the blog for Campbell Custom Homes. They're blog is filled with posts on the company's interactions with their community, which can help you get to know them better.
3. CastleRock Communities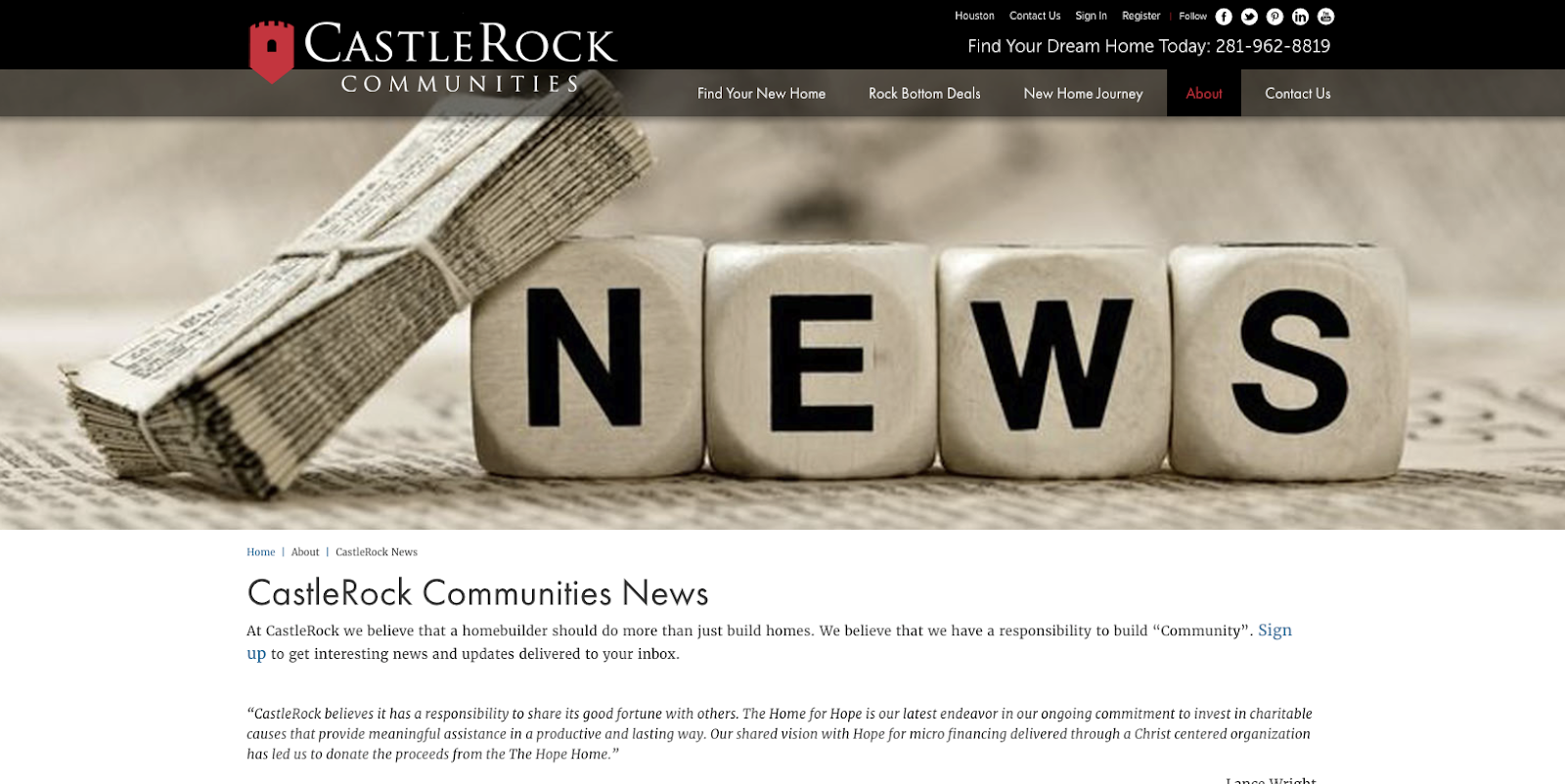 Austin, Dallas, Houston, San Antonio
281-962-889
The blog at CastleRock Communities is filled with videos, infographics, images, and text, so there's something for everyone. You'll find information on the company, the homes they build, and the communities they build them in, so you can be better informed about it all.
4. Coventry Homes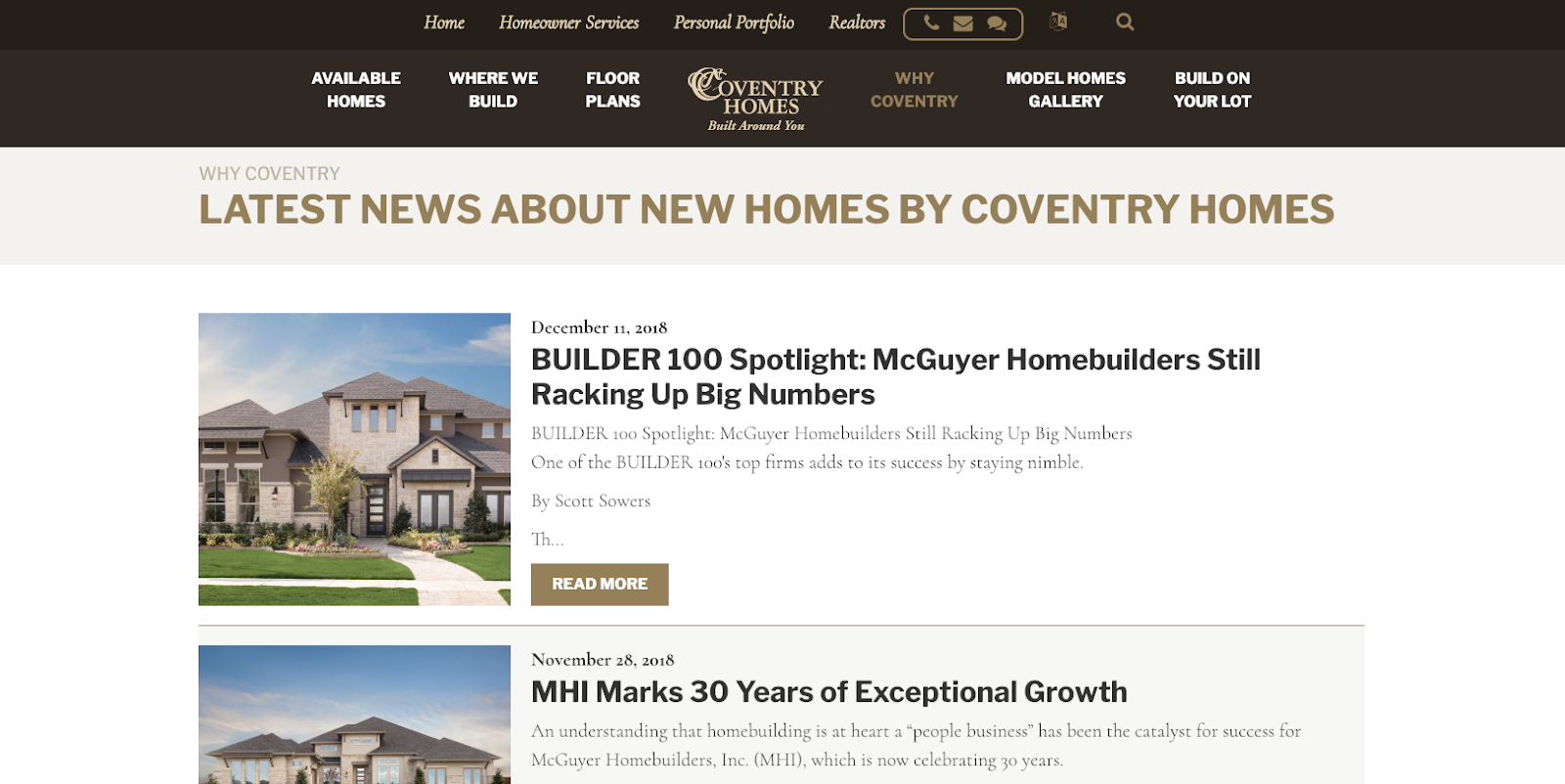 Austin, Dallas, Houston, San Antonio
866-739-7761
The blog at Coventry Homes is ideal for getting to know the company and the care and materials they put into their homes. You'll learn about the technologies, innovations, and ideas that set them apart, and get inspired for your own build.
5. Custom Homes by Willmark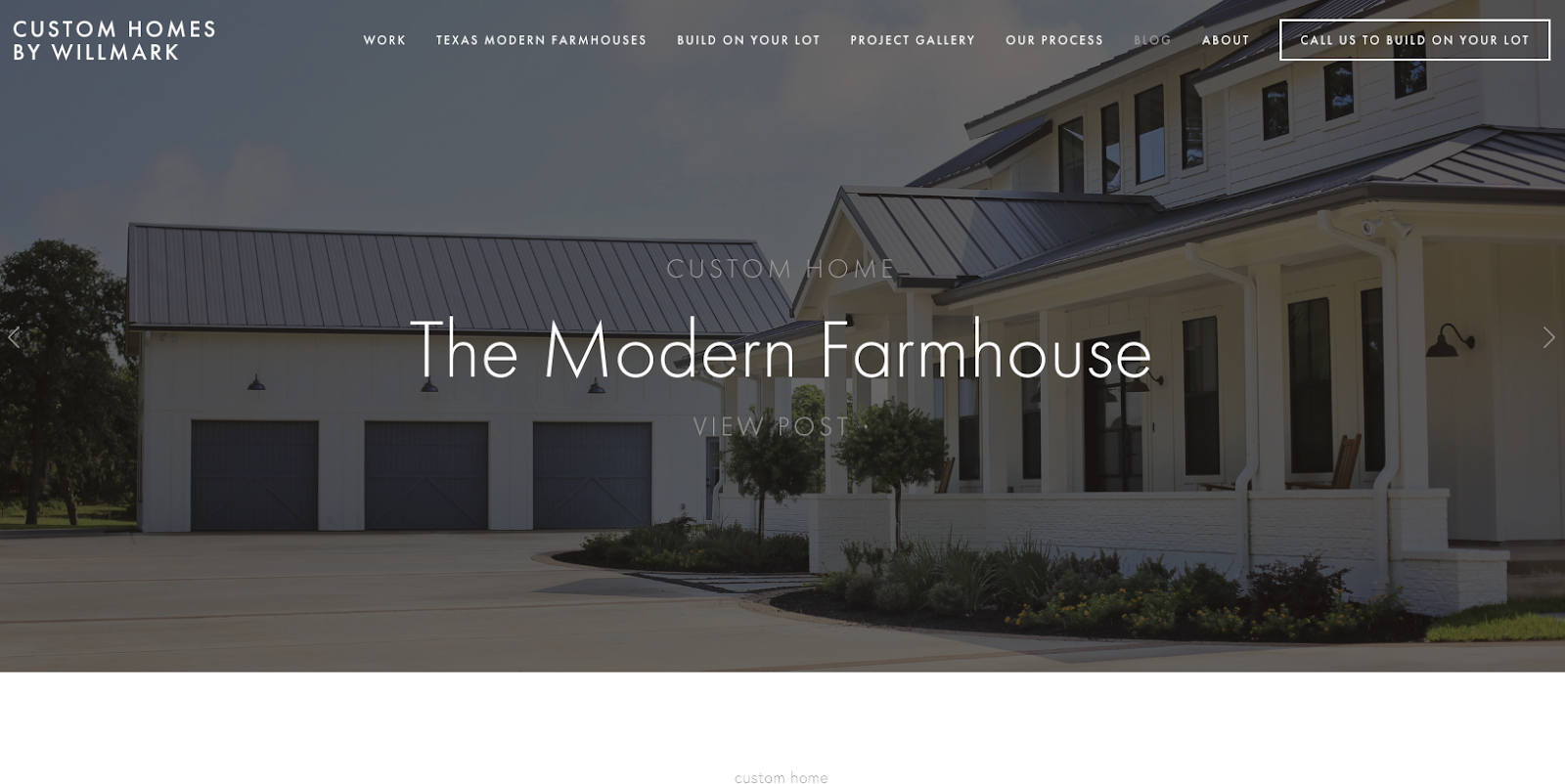 Central Texas
979-865-8977
The blog at Custom Homes by Willmark will leave you inspired and ready to begin your own project. Their image-heavy posts are filled with information and ideas - perfect for anyone just starting out on their home improvement journey.
6. Darling Homes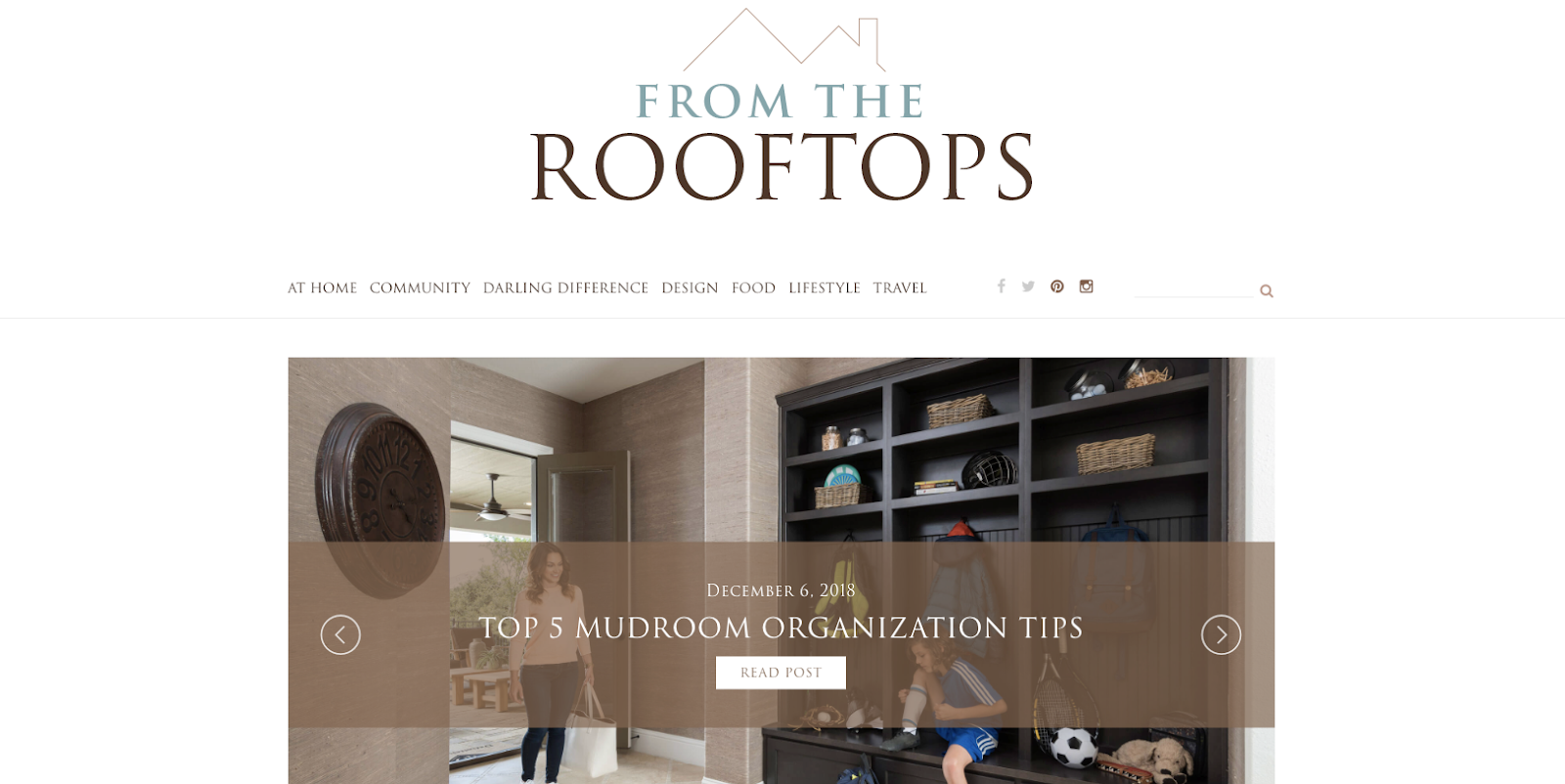 Frisco, Houston
469-252-2200
The blog at Darling Homes is incredibly well laid out and organized. You can easily search for ideas, designs, information about the community, and more. The image-heavy posts are sure to inspire you and leave you with plenty of ideas of your own.
7. Design Tech Homes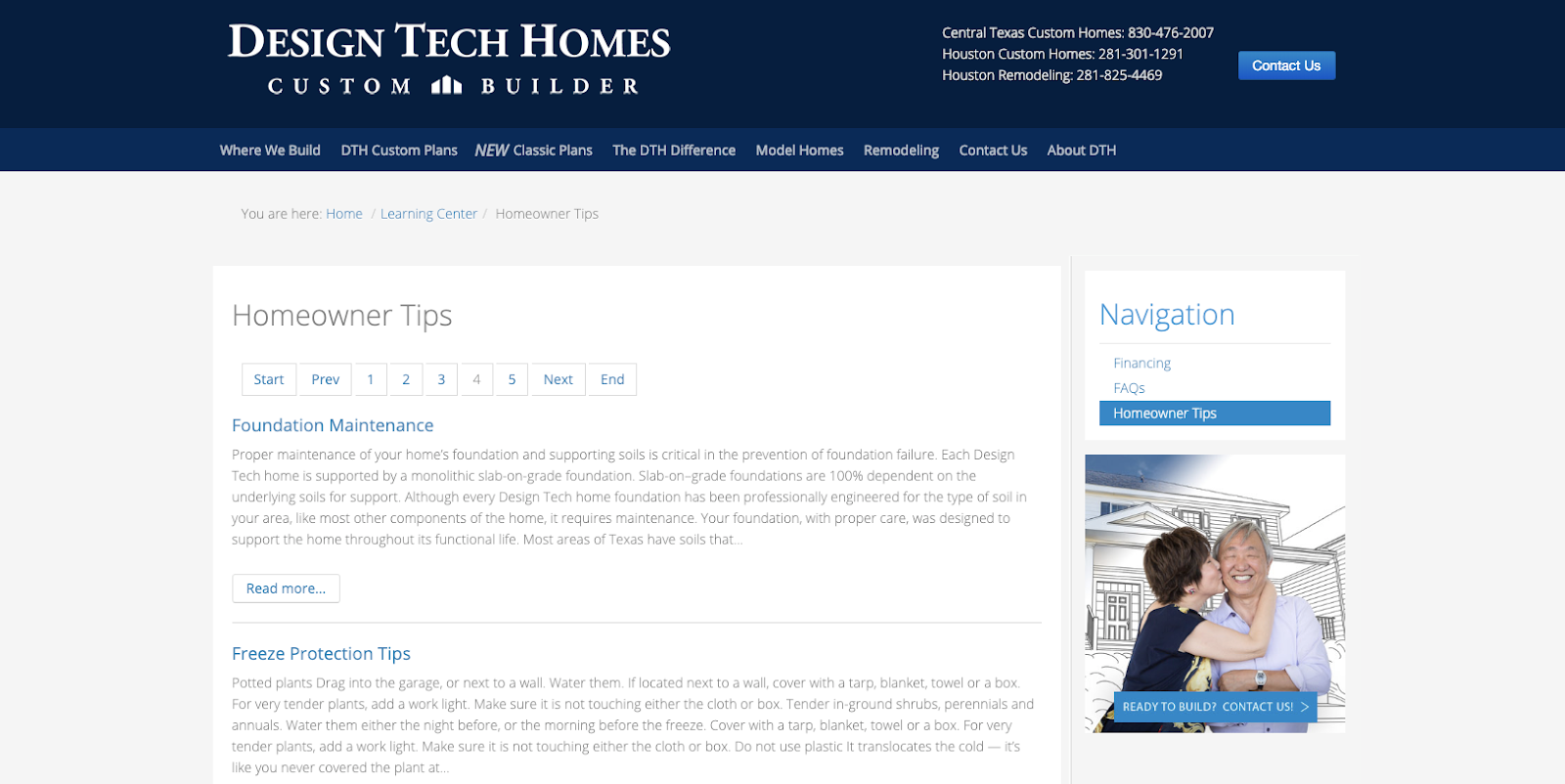 Houston, Central Texas
830-476-2007
If you're in the Houston area, you definitely want to check out the blog at Design Tech Homes. They have a full learning center with homeowner tips designed to help you make better decisions for and about your home. Whether you want information or inspiration, you'll be sure to find it here.
8. Drees Homes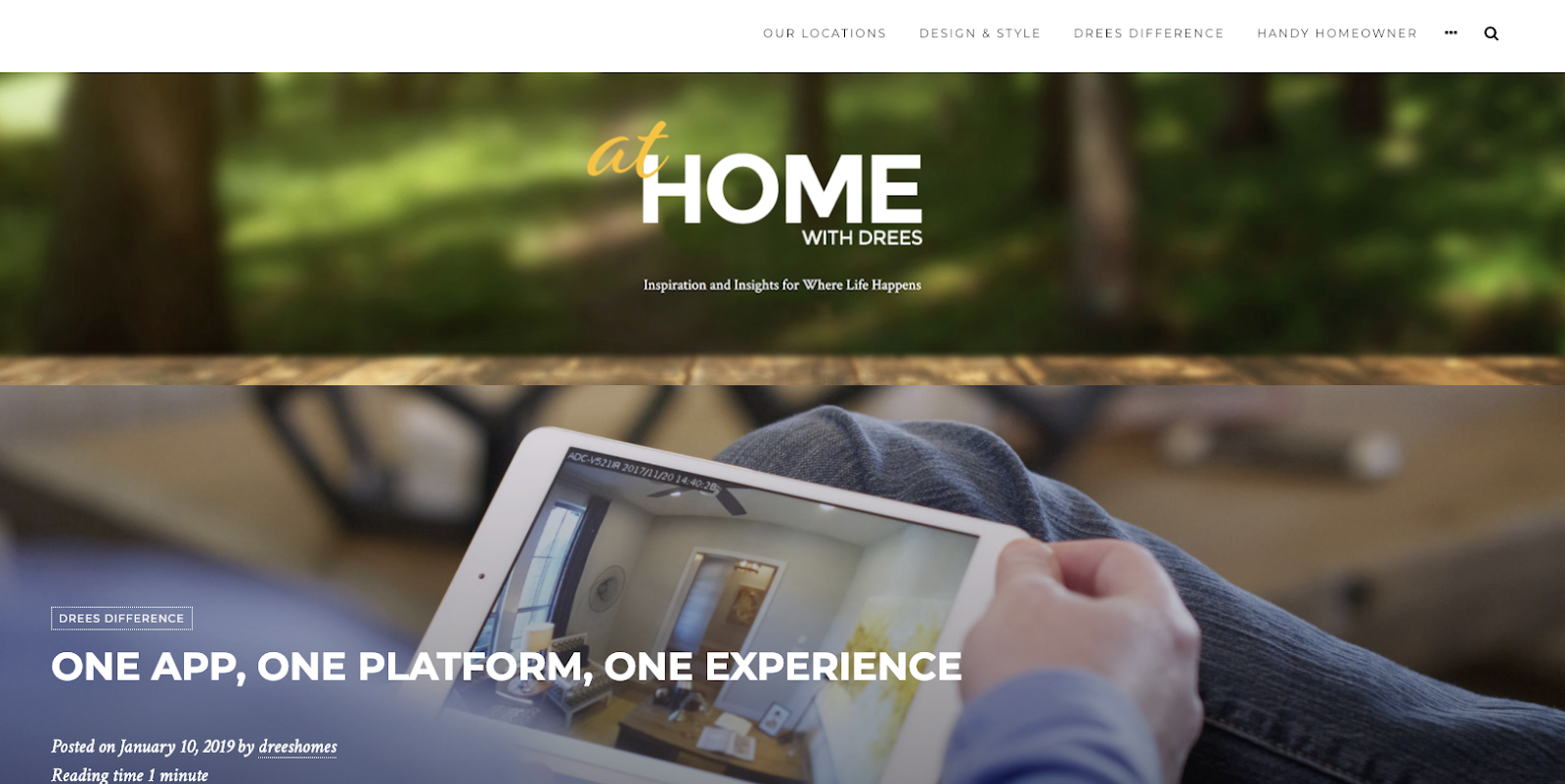 Austin
512-241-7100
The blog at Drees Homes has a variety of topics for homeowners to peruse. You'll find information on things like smart lighting, as well as about specific Austin neighborhoods you may want to know more about.
9. Garner Homes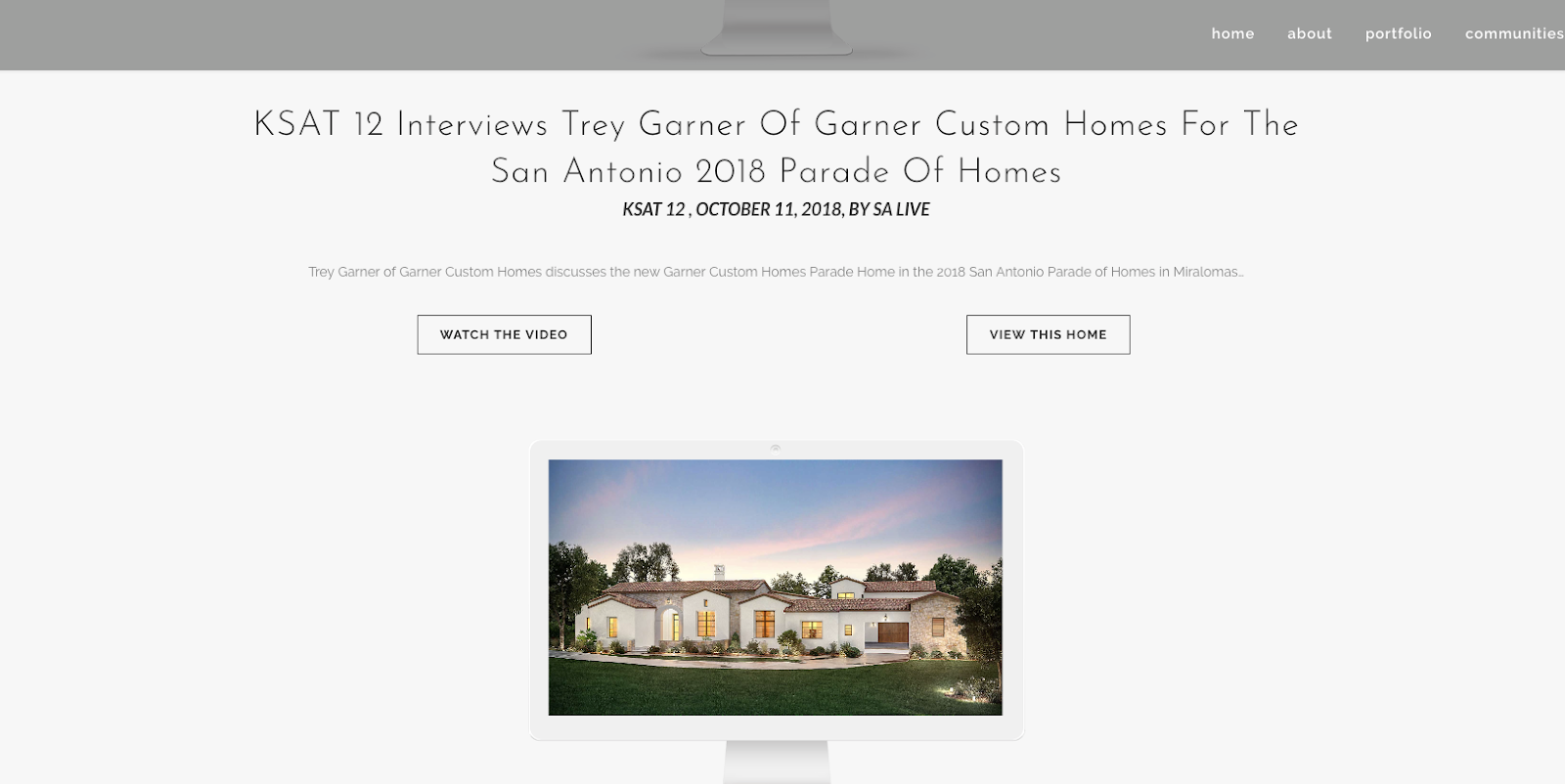 San Antonio
210-493-1686
The articles found at Garner Homes are a well-written wealth of information. Easy to read, and on topics that will interest homeowners, such as neighborhood info and architectural styles, this blog has a lot to offer.
10. Gehan Homes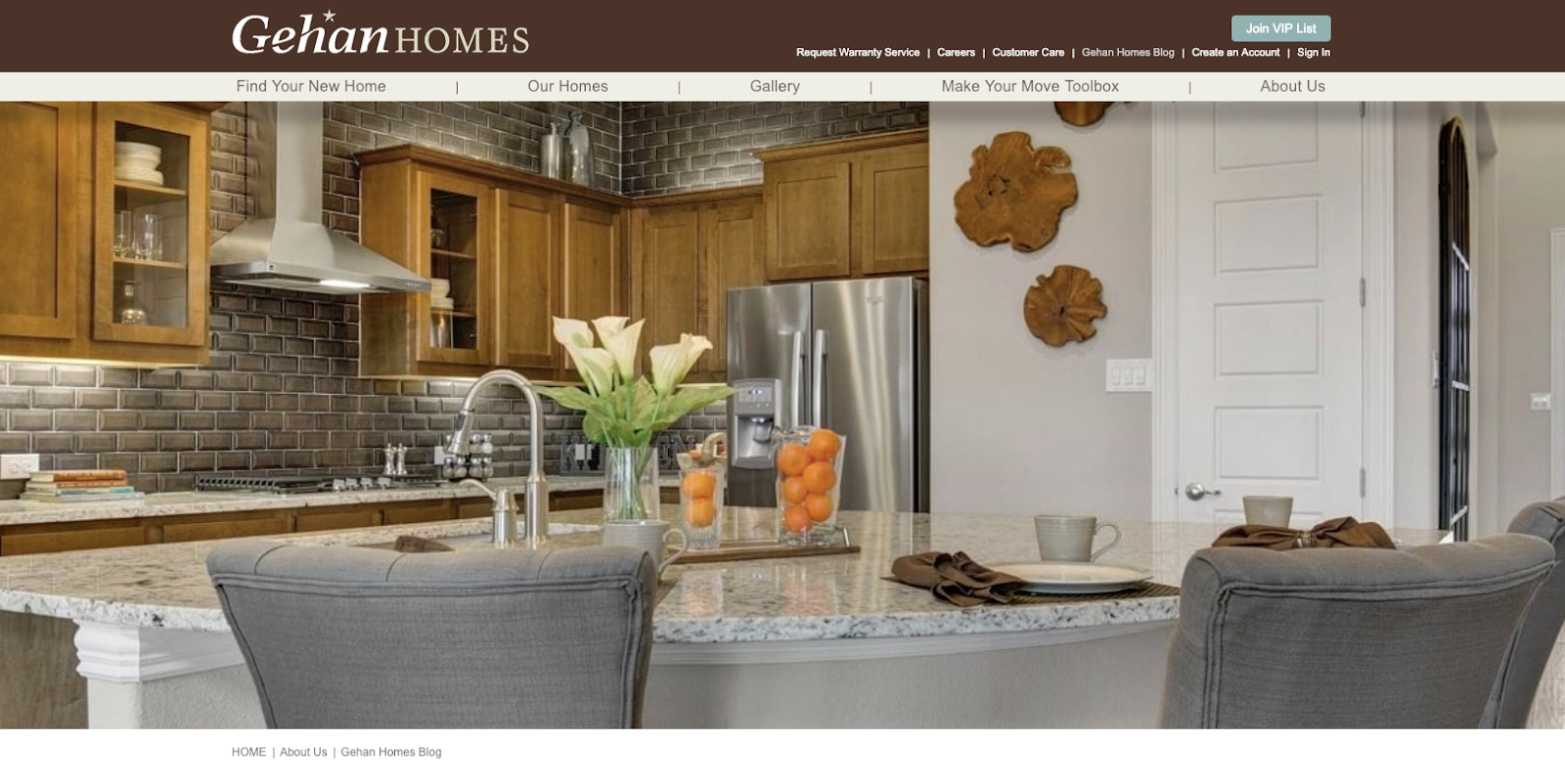 Austin, Dallas, Houston, San Antonio
972-383-4300
The blog at Gehan Homes is definitely geared toward information homeowners need and want. You'll find decorating and styling tips, as well as neighborhood information, so no matter where you are in your home journey, they have something for you.
11. ICON Custom Builder, LLC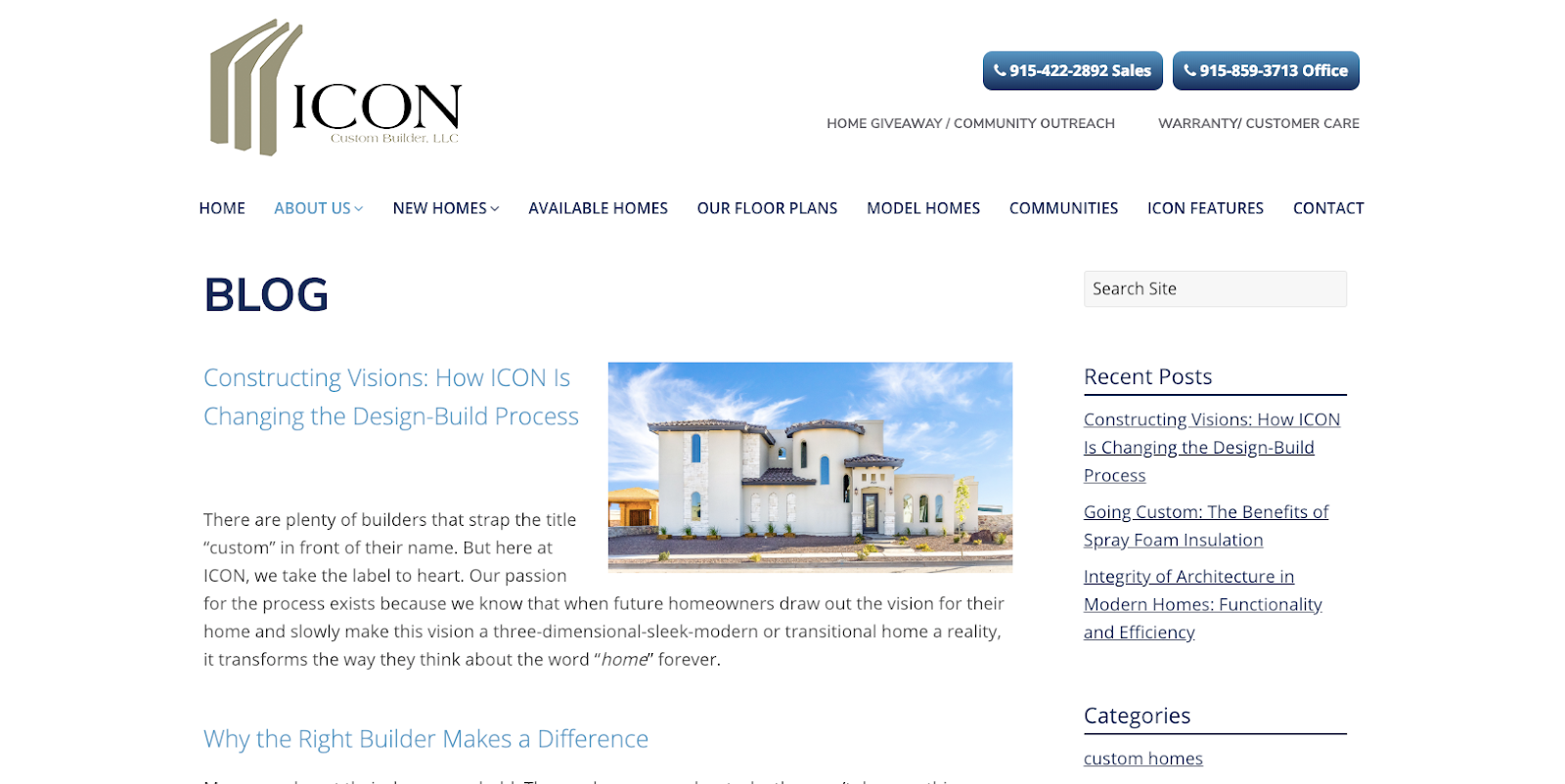 El Paso
915-422-2892
The blog at Icon Custom Builder is very easy to read, as well as full of information. They want you know why things matter, whether it's a choice of insulation or how to find the right builder for a project. You'll come away much more informed than you were before you read there.
12. Kiella Homebuilders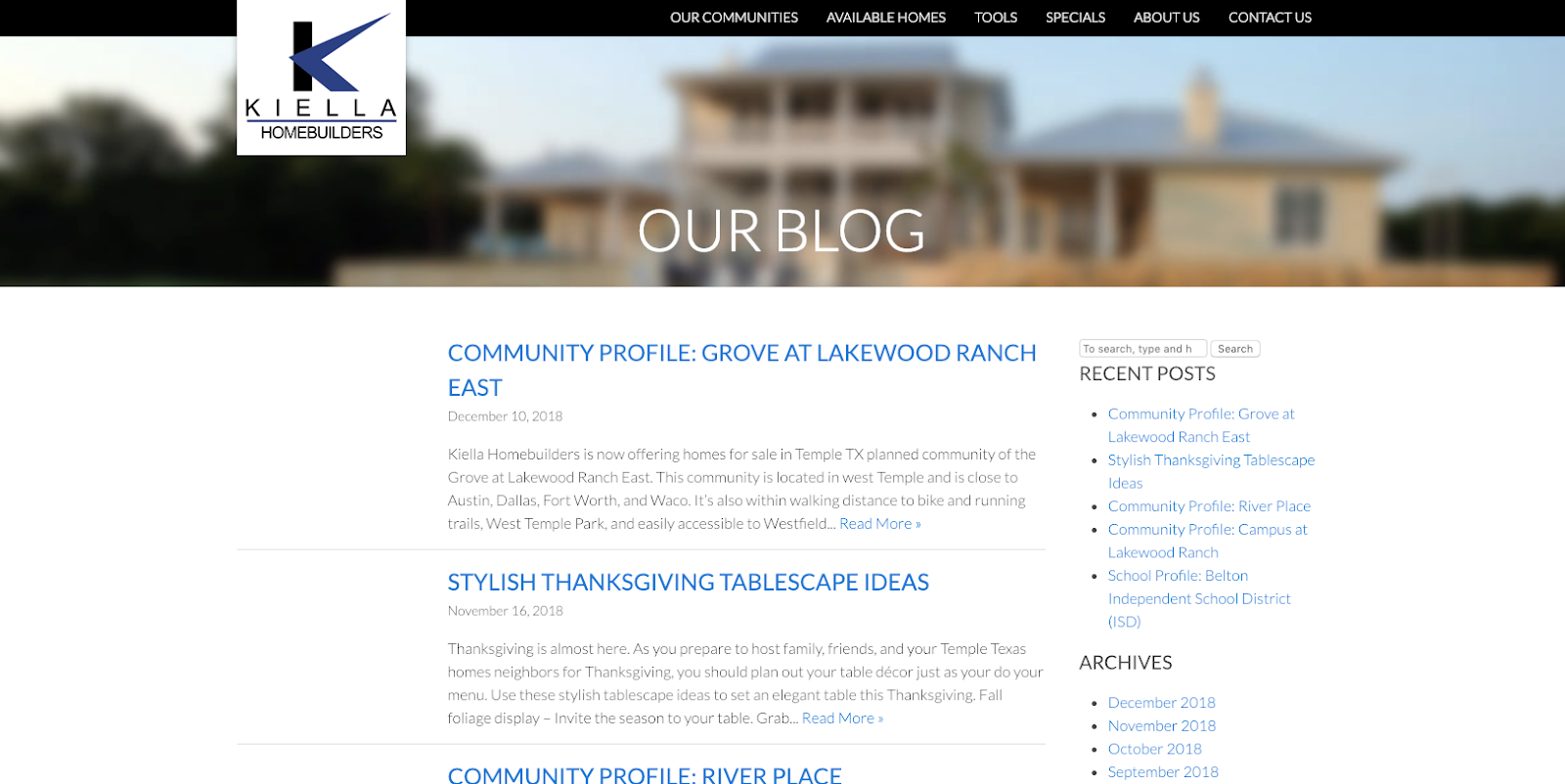 Temple
254-778-0085
Kiella Home Builders has a nice mixture of different types of information on their blog. You'll find a lot of information on the various communities they build in, but also some helpful styling and design tips as well. This mesh of info ensures that you'll be able to find something that interests you, no matter where you're coming from.
13. Lennar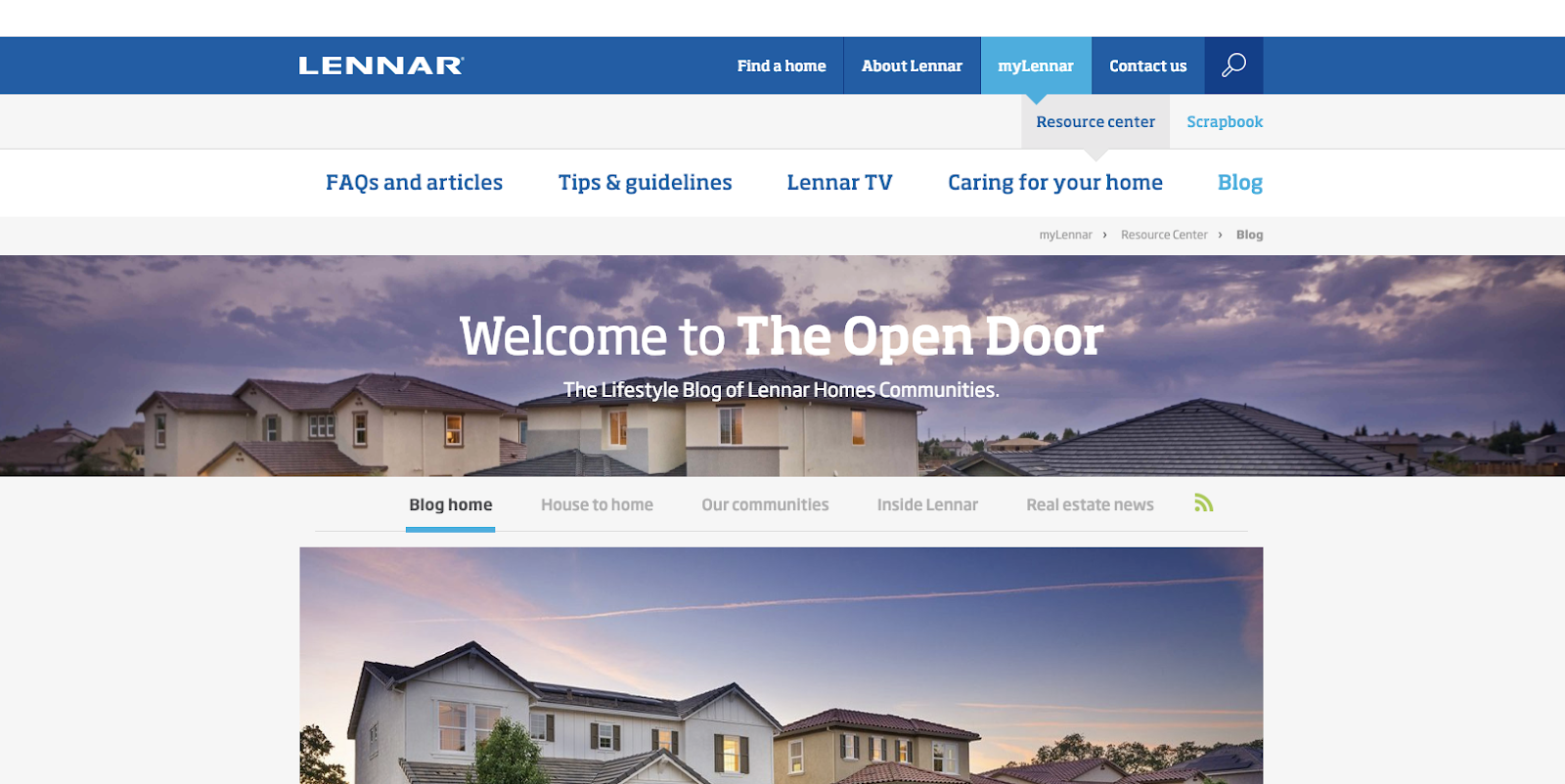 Austin, Dallas, Houston, San Antonio
800-532-6993
The blog at Lennar is aimed at the homeowner that is looking for advice and step-by-step information as well as ideas. Their posts are well laid out and will walk you through to the conclusion easily, so you can get the info you came for quickly.
14. Lillian Custom Homes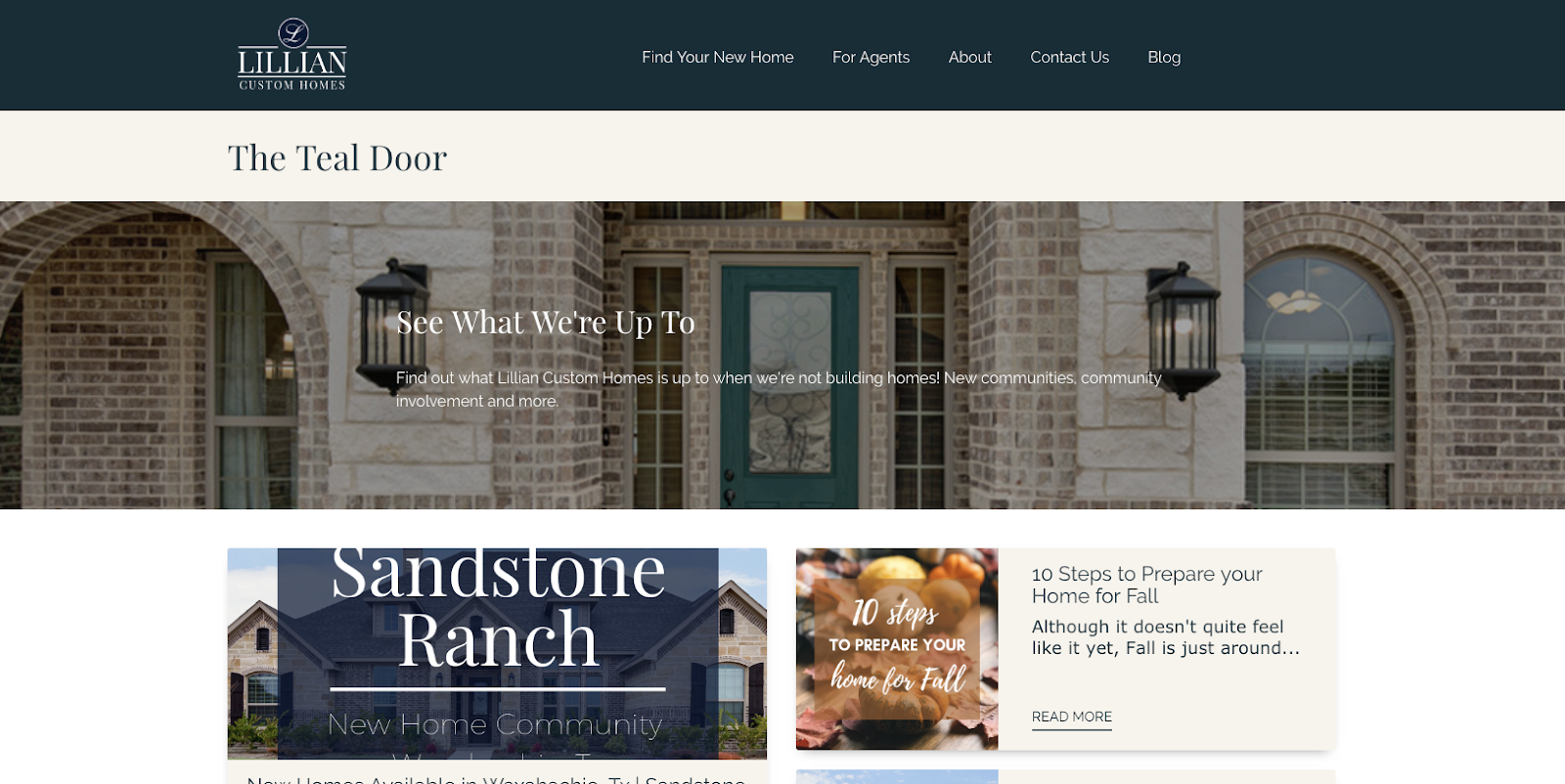 Central Texas
972-937-8990
There's a lot to see at the blog on Lillian Custom Homes. The posts feature the kind of topics that homeowners are searching for, such as maintenance checklists and information on custom homes and what to look for when building. Whether you currently own or are looking to build, this blog has information you need.
15. MainVue Homes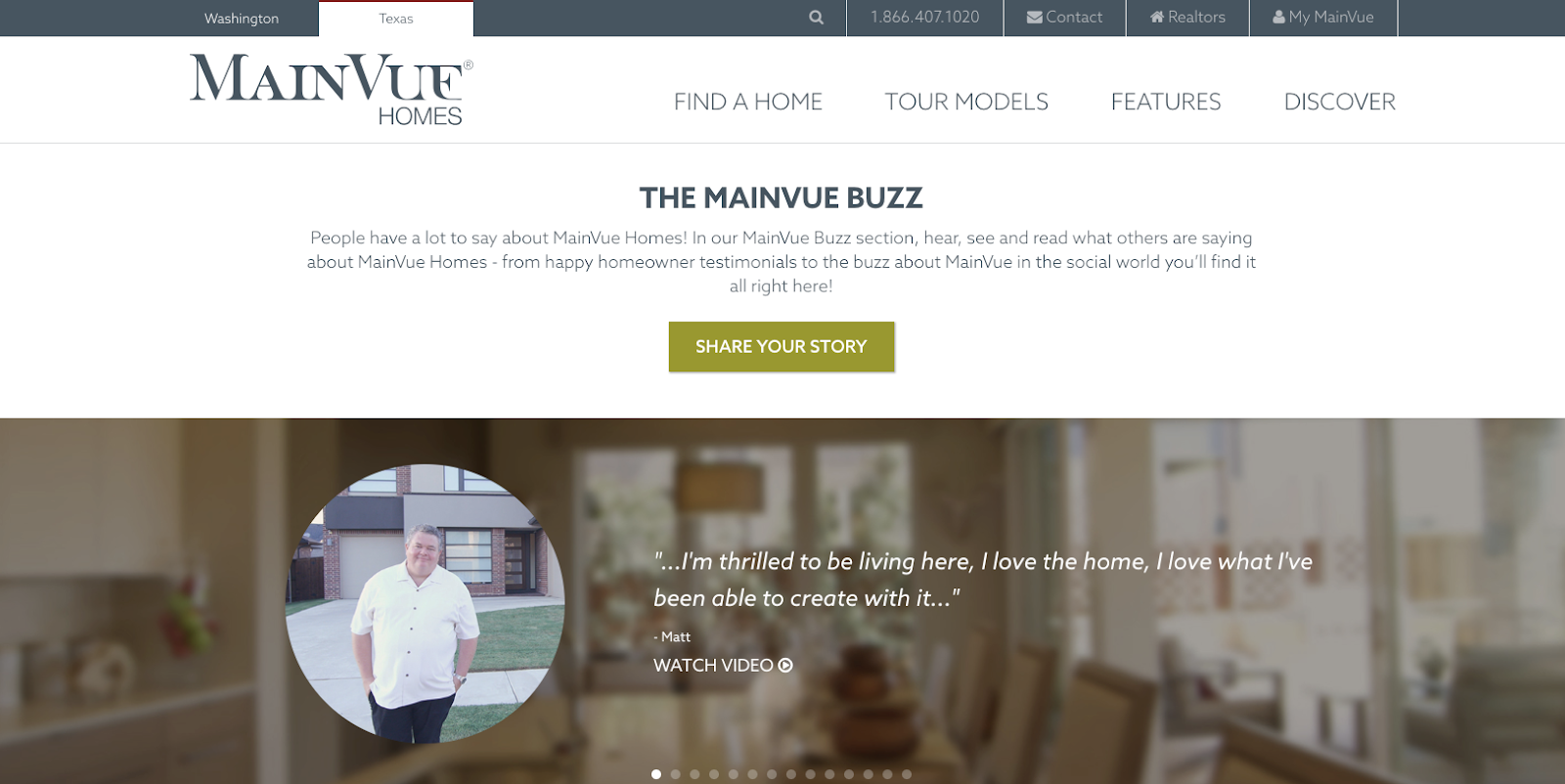 Dallas, Fort Worth
866-407-1020
In addition to news and links to the company's social media presence, the blog at MainVue Homes also contains homeowner testimonials. This kind of information is often lacking from other sites, where this unique perspective can sometimes be invaluable for prospective buyers.
16. McGuyer Homebuilders, Inc.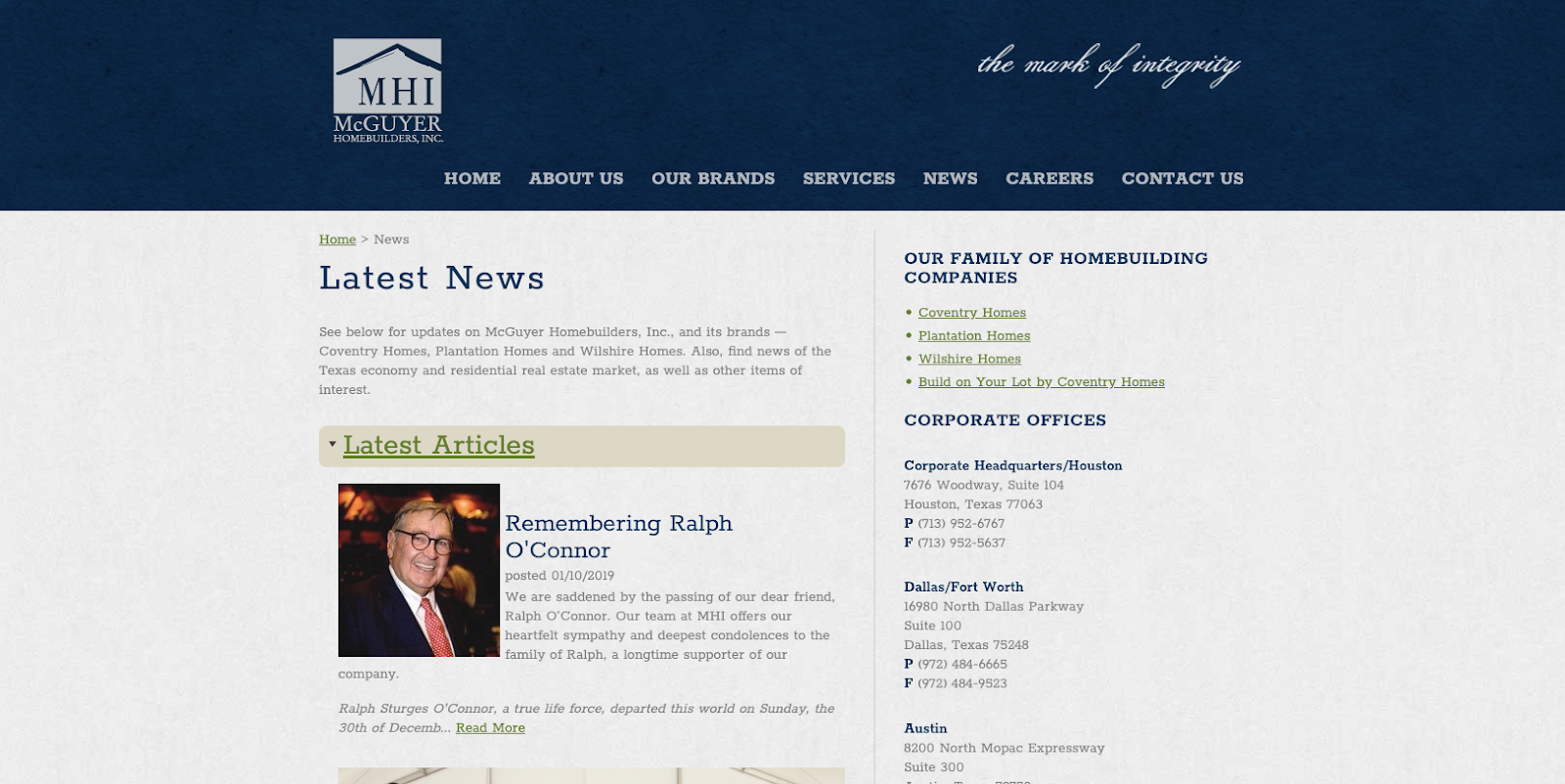 Austin, Dallas, Houston, San Antonio
713-952-6767
The blog at McGuyer Homebuilders is designed to give you the kind of information and interesting items you're looking for. They have a lot of articles based on the community and homes they build, but also relevant info on related topics that can help homebuyers get a better idea of the company and their work as well as their place in the community.
17. Perry Homes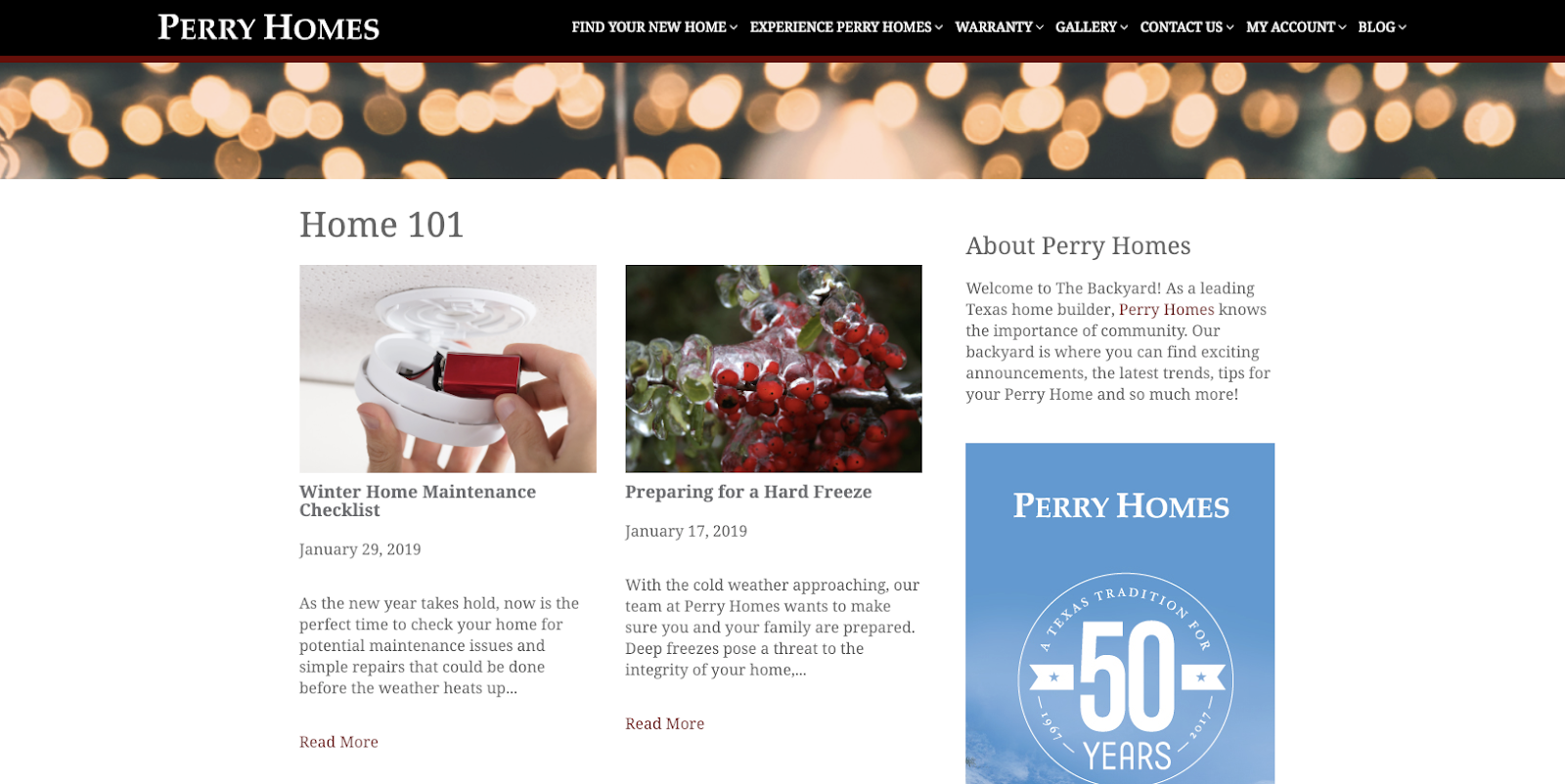 Austin, Dallas, Houston, San Antonio
800-247-3779
If you own a home, you want to be following the blog at Perry Homes. The blog here is filled with really helpful information on everything from maintenance and preparing for a frost to fun tips such as what snacks to include around a winter campfire. The posts are well written and well laid out, so the site is easy to navigate.

18. Sitterle Homes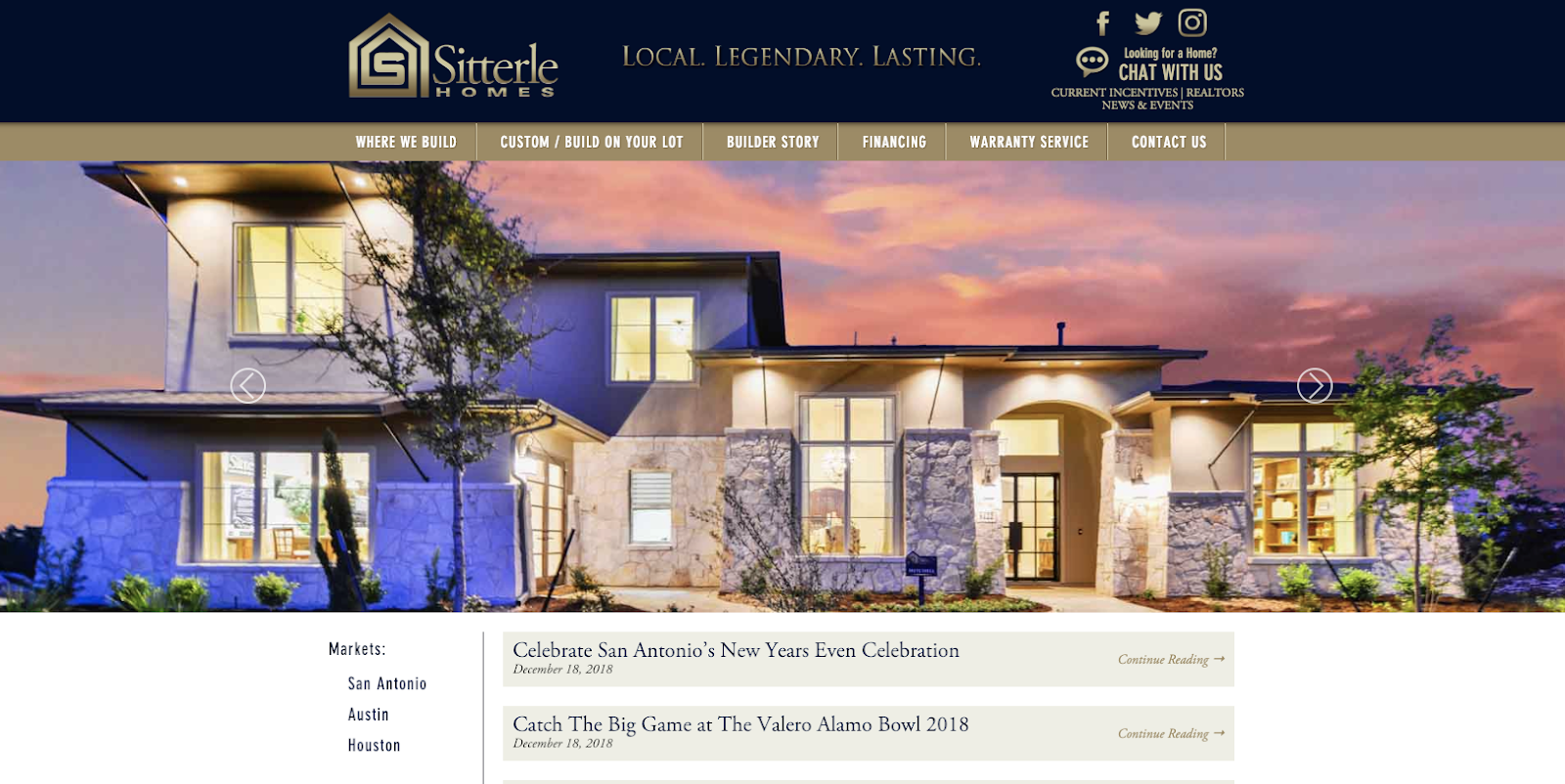 Austin, Houston, San Antonio
512-673-0516
The blog at Sitterle Homes is designed to help you get to know the area. You'll find a lot of information on community events and upcoming attractions. Whether you live in the area or are considering a move there, this is a great blog to follow.
19. South Texas Home Builders, Inc.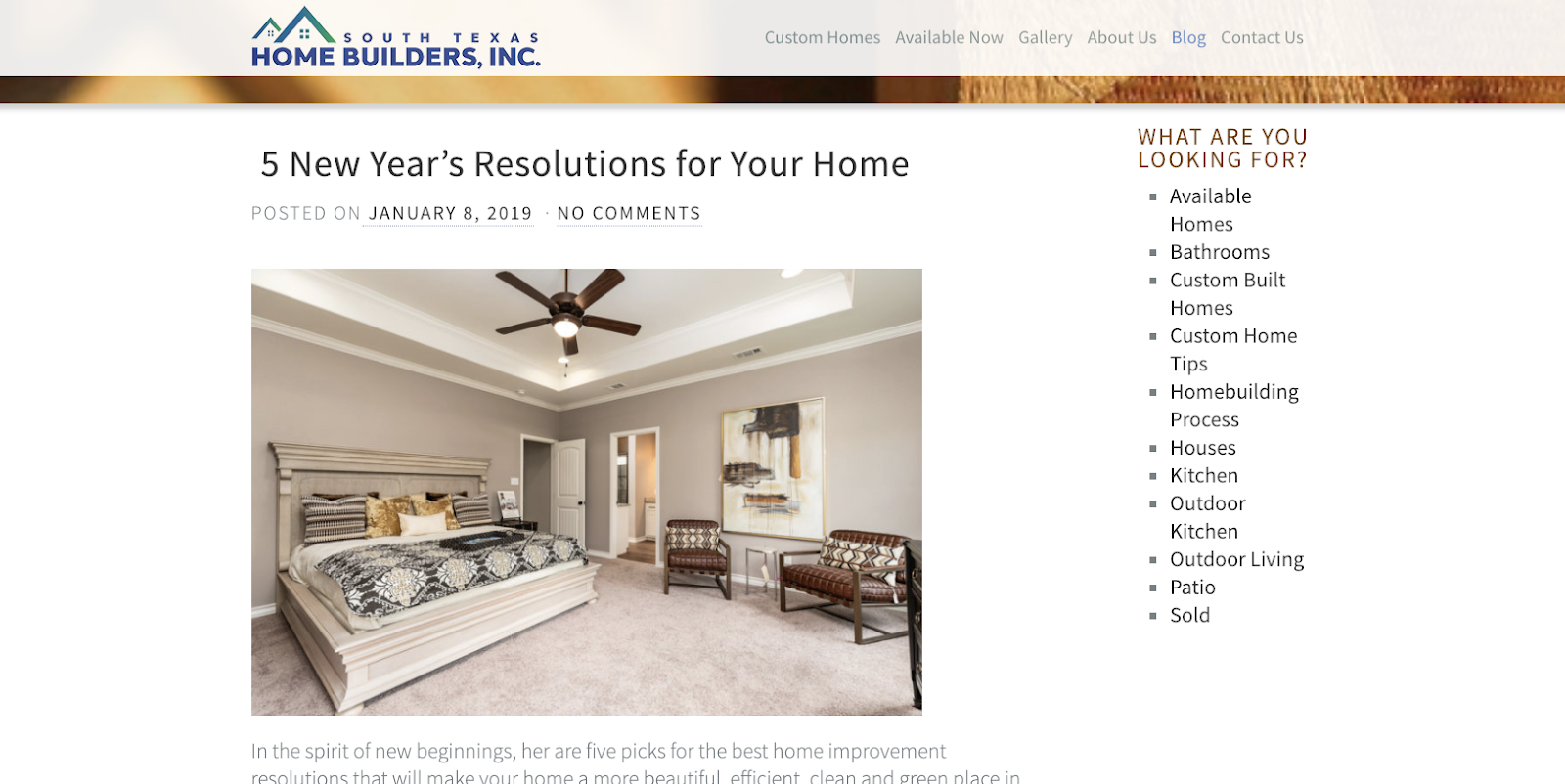 Corpus Christi
361-906-91070
The blog at South Texas Home Builders has a lot of fun topics. From hosting a superbowl party to debunking myths in the building industry, there's a lot to read here. If you're looking for an engaging blog with a lot of helpful information, this is definitely one to follow.
20. Southwest Homes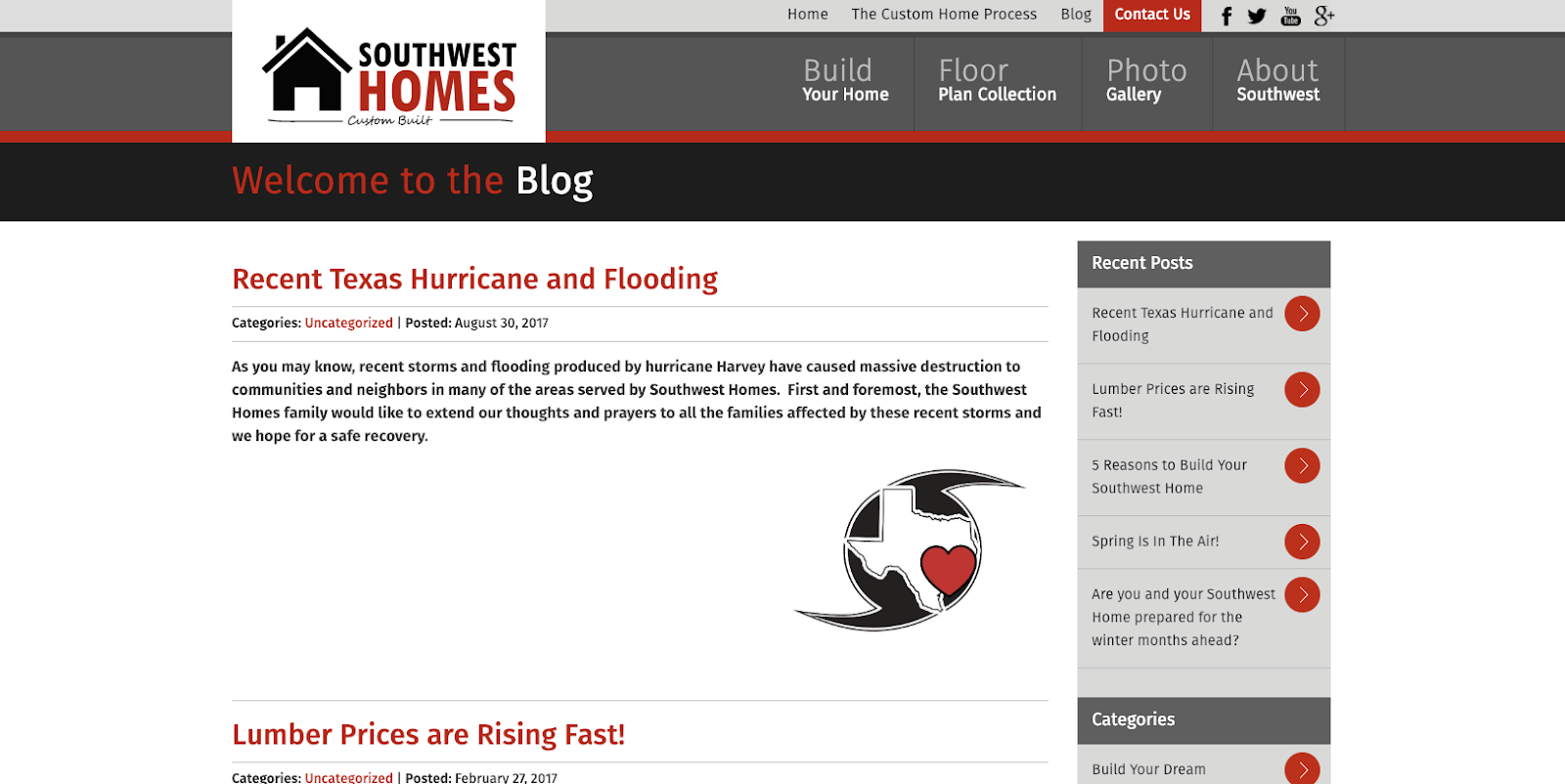 New Braunfels
830-626-3030
While not updated very frequently, the blog at SouthWest Homes has many topics that are relevant to homeowners in the Texas area. You'll find information on how to prepare your home for winter as well as ideas for the better months of the year and how these can affect your property.
21. Sterling Custom Homes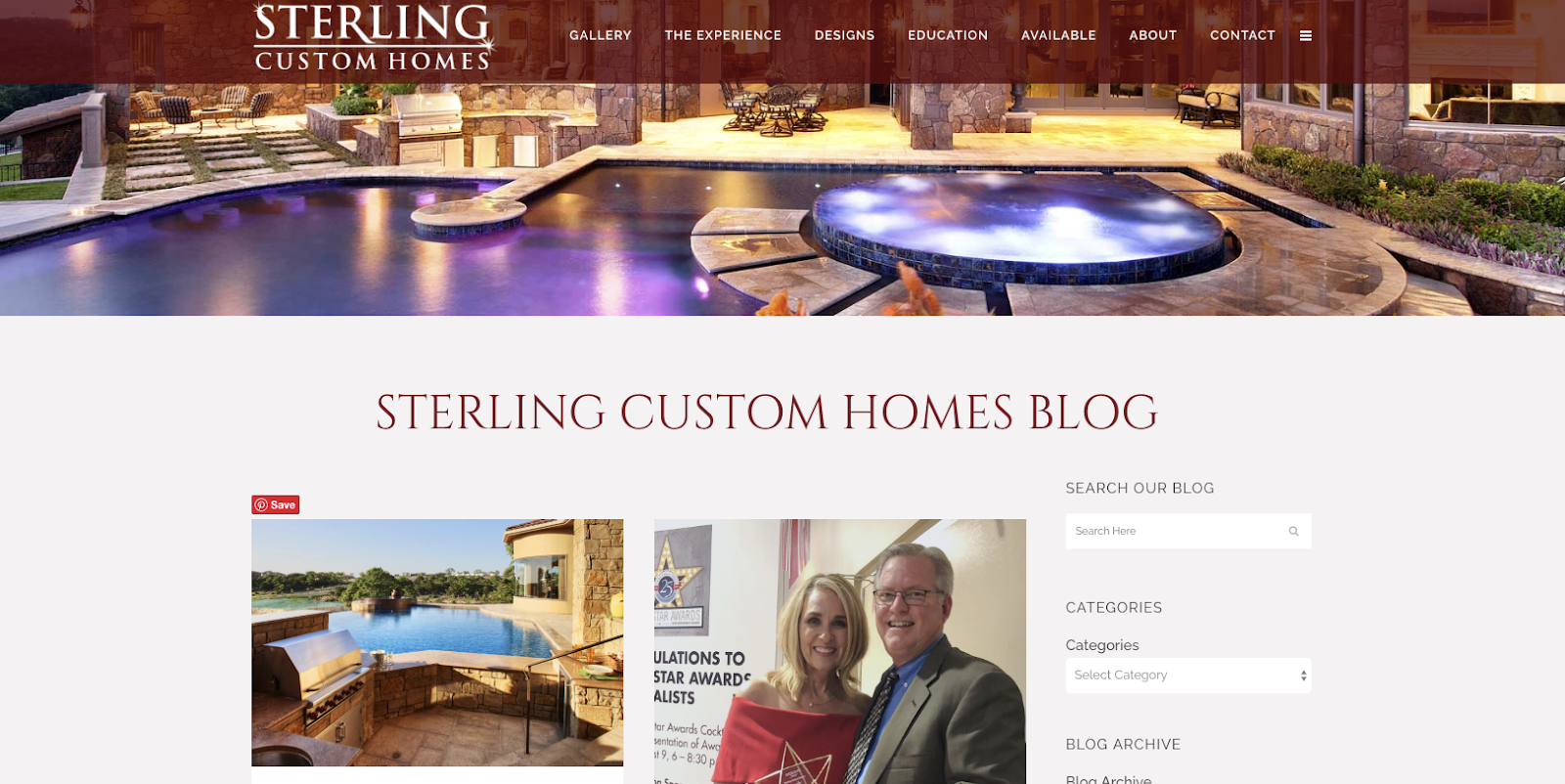 Austin
512-263-2214
The blog at Sterling Custom Homes dives deep into the world of custom home building, giving potential homeowners a detailed look at what goes on during the process. If you have questions or want to know what you can expect, you'll find a lot of information here that can help.
22. Toll Brothers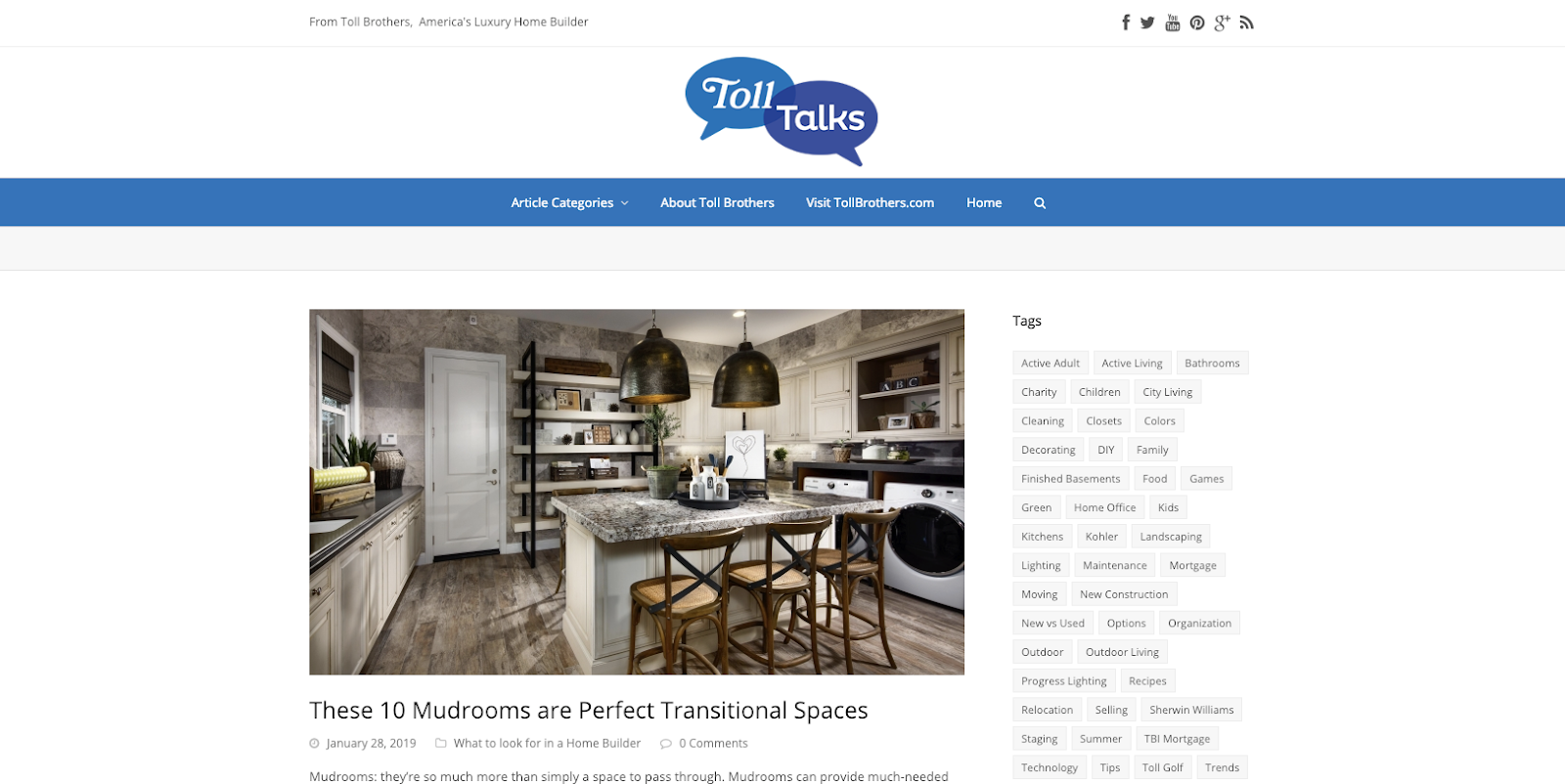 Central Texas
512-275-0080
A quick look at the tags on the blog at Toll Brothers will give you an idea of what you'll find there; a lot of varied and helpful topics and information. You'll find image-filled posts on topics like mudrooms, relocating, creating a game-day space, and more. Whether you're thinking of building or making more of your current home, you'll find a lot here to interest you.
23. Tri Pointe Home
Austin, Dallas, Houston
512-598-4992
Tri Pointe Homes knows what people want, and their blog shows that they aren't afraid of providing it. The posts are filled with on-point and helpful information on topics such as home buying, design trends, and lake homes. Written in an engaging manner, you'll find a lot to interest you here.
24. Wilshire Homes
Austin, San Antonio, Houston, Dallas
866-261-0701
The blog at Coventry Homes is designed for you to get know them, their communities, and the homes they build. The posts are filled with relevant information that can help you determine if they're the builder for you, and all the reasons why they should be.
Stay Informed
Keeping up to date with what's going on in the home building industry near you can help you make more out of your current home or your next build. With the information and ideas found in these 24 blogs, you'll be sure to make better decisions regarding your homes. Be sure to check out these top 24 sites and start planning for a better home now.