Looking for an alternative to traditional white trim, many homeowners have fallen in love with terratone. A rich brown hue gives terratone windows a natural look with distinct color. Cabins, ranch homes, and luxurious lodges are just a few of the architectural styles that can be enhanced with a terratone trim color on windows and doors.
There is a lot of design potential to unlock with terratone windows. Creating the perfect aesthetic starts with determining what color siding goes with terratone windows best.
This article serves as a practical starting point, by offering a helpful list of specific siding colors to try pairing with terratone windows.
Terratone Windows Express a Distinct Aesthetic
Terratone is a rich, earthy brown color with a grounded appearance. After all, the Italian root word of this color name, terra, translates to "earth", which gives a visual cue as to what you can expect with terratone.
Terratone is a dark alternative to otherwise bright trim colors, like white or beige. It's great for expressing an organic aesthetic, and it is often used alongside brick, shake, and natural stone elements. Depending on the siding style and other features of the exterior, terratone can articulate a rustic feel or a luxurious facade.
Because of this versatility, terratone windows can be the perfect fit for remote cabins, modern suburban homes, sprawling lodges, and everything in between. In many cases, it is the surrounding siding color and style that can help terratone windows create a distinct aesthetic.
What Color Siding Goes with Terratone Windows?
If the color and style of surrounding siding is so influential, the fundamental question becomes: What color siding goes with terratone windows?
A general guideline is to play off the organic appearance of the rich brown color that shapes the design identity of terratone windows. It's best to avoid pairing terratone windows with bright or cool colors, like pastel blue, butter yellow, citrus, or cool gray.
Instead, siding colors with a similar organic quality tend to look best with terratone windows. Taupes, sandy beige tones, soft browns, and muted green or red hues are all suitable siding colors for terratone windows.
Fiber Cement Siding Colors Last Longer
In addition to choosing an appropriate siding color that complements terratone windows in a pleasing way, it's also a good idea to look for siding products that can deliver long term style and aesthetic quality. Color can fade over time – especially in areas of the exterior that get a lot of prolonged sun exposure throughout the day. Always check the quality of siding paint products to ensure the color won't change over time.
One way to be sure the color quality will remain pristine is to go with a modern siding material with reliable longevity. Fiber cement is a fantastic low-maintenance siding material that is specifically designed to maintain its original appearance season after season. With infused color that delivers a flawless factory finish, Allura fiber cement is a product that homeowners can count on to provide long term beauty and exceptional color consistency.
5 Allura Siding Colors that Look Great with Terratone Windows
Allura has over two dozen distinct colors to choose from – many of which would be a fantastic choice to pair with terratone windows. Based on the unique tones that these color selections bring, these are some of the best Allura siding colors to complement terratone windows.
A creamy beige color with beautiful depth, Macadamia is a great choice for pairing with terratone windows. Because of its light color, Macadamia siding brightens the overall impression of the exterior and looks great with sandstone patios and other natural landscaping features.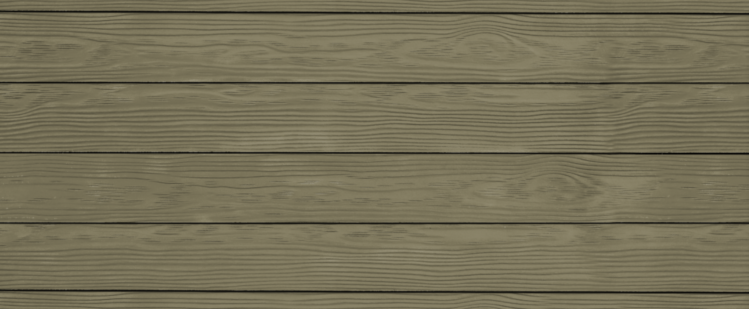 A brown siding color with a prominent green essence, Olive Grove is a natural fit with terratone windows. A beautiful shade for cabins and suburban homes alike, Olive Grove and terratone windows work together to create a sophisticated color palette that still feels warm and welcoming.
Pure white can sometimes contrast too strongly with dark trim colors like terratone. Alabaster is a great solution that creates a light, off-white appearance and provides the right amount of color contrast with terratone windows.
Red and brown tones create a traditional, farmhouse inspired aesthetic that can be recreated almost anywhere. Toile Red offers the perfect warmth and muted color to make it the perfect rustic partner for terratone windows.
For minimal contrast and a natural extension of the terratone palette, Virtual Taupe is an ideal choice. Virtual Taupe has the same earthy brown quality that makes terratone windows such a hit.
Discover the Best Colored Siding for Terratone Windows with Allura
Allura features all five of these colors in a variety of fiber cement siding styles. Whether you prefer traditional lap with wood grain inspired texture, eye-catching board and batten, or a cabin inspired shake, homeowners can rely on Allura for siding that is designed to stand up to the elements and look great.
Contact Allura today to explore a full range of low-maintenance siding colors that look great with terratone windows!