For commercial building projects to experience long-term success, it's essential to draft sound building plans that will deliver a solid investment for years to come. That means selecting tried and true materials that will provide impeccable performance year after year. There's only one way for most commercial planners to get the best exterior for a commercial structure: exterior cement board.
There's a good reason why cement board exteriors are the preference of commercial contractors. However, not all cement board types are equipped to deliver the impeccable quality that this material has become known for.
Let's look at one type of exterior cement board that is the go-to building material for commercial applications.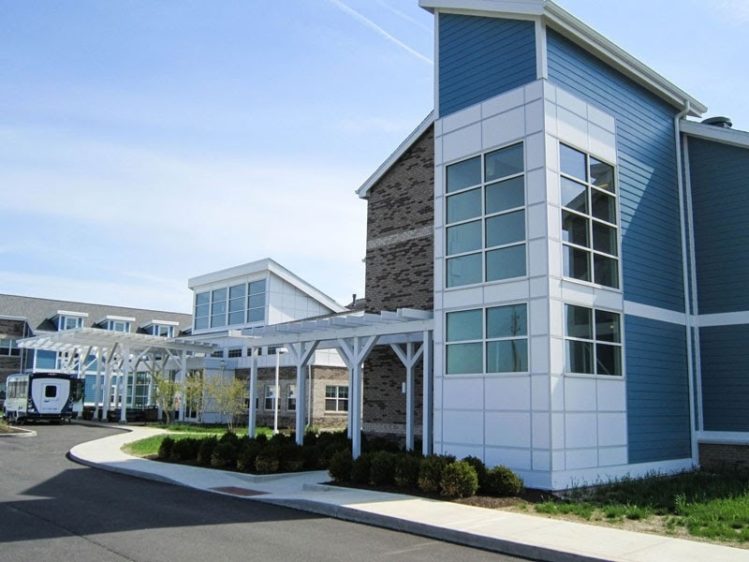 The Cement Board That's Best for Commercial Projects
Utilizing cement board for the exterior of commercial projects has become popular for many reasons. Cement board exteriors are simply stronger, easier to work with, and lower maintenance than other traditional materials. Plus, cement board exteriors are a great way to create a chic, design-forward look for commercial properties in urban areas.
When selecting from the different types of cement board available, seasoned builders know that there's one type of exterior cement board that stands out from the rest: Allura fiber cement paneling. Dependable and durable, this particular cement board outperforms others in durability, the ability to customize with a variety of colors and textures, and quick and hassle-free installation, all categories that are important for successful commercial projects.

Having a durable exterior is vital for commercial properties to maintain a good appearance and attractive curb appeal and provide ongoing protection for the building. Made from an innovative blend of cellulose fiber, sand, and Portland cement, Allura's fiber cement boards are among the most durable, with a 50-year warranty that will keep investors confident in the structural integrity of the project.
Weather and everyday exposure won't be a burden, either. Allura's exterior cement boards are fire-, moisture-, and weather-resistant. This means that maintenance and repair demands drop significantly, making the commercial property much easier to maintain. Plus, the enhanced resistance to fires can be a huge advantage for commercial property managers who have a lot to lose if a fire spreads and becomes uncontrolled. Property damage can squelch a commercial project fairly fast, so the enhanced protection of a cement board exterior is always a great idea.
Unlike residential properties, commercial projects can suffer a lot if the exterior becomes damaged or begins looking run down from weather challenges. After all, a more attractive building often translates to better business and increased trust from customers, which can ultimately impact commercial operations, whether attracting renters or creating a welcoming environment for customers. Exterior cement board offers added durability and protection to keep the building looking attractive, clean, and inviting.

Modern Look that Communicates Professionalism
Another essential component of the cement board exterior is creating a stylish, urban-friendly look that will draw attention and attract interest. Allura's cement board exteriors offer precisely that! Convenient panels are available in three texture options, and Allura has a whopping 25 different color choices to create the cement board exterior that will suit your commercial endeavor perfectly.
On top of all of the color choices, there is even a paint-ready panel option if contractors need a particular tone that isn't featured. This sort of variety is excellent for crafting brand-specific designs that can enhance commercial projects.

Another important aspect of selecting an exterior cement board for commercial applications is the installation process. In general, cement board exteriors are fantastic for speeding up project timelines because the panels are easy to install and can cover a large area fairly quickly. Though it's recommended to hire a professional who's familiar with Allura's fiber cement installation procedures, it's well worth it! Precise installation can help get the most out of the cement board exterior, saving time and money in the long run.
Because cement board exteriors come together quite quickly during installation, they're an excellent choice for large scale construction projects, which is very common for commercial properties. Investors looking to put up several identical properties quickly or complete a massive building project on a single site can significantly benefit from a cement board exterior option, like the fiber cement panels offered by Allura. Fast and easy installation that looks exceptional as a finished product — that's exactly why exterior cement board is seeing a surge in commercial applications.

Design a Commercial Building That's Built to Last
All in all, exterior cement board offers a variety of benefits for commercial building projects. Selecting a high-quality cement board exterior, like Allura's fiber cement paneling, can further improve the project with enhanced fire-resistance, weather-resistance, overall durability, and beautiful surface styles and colors to create the perfect look.
Contact a siding expert at Allura today for a custom quote and more details on how our products are the perfect fit for commercial projects.